Venice DJ CHRNIK (the front of the centaur from Story of the Running Wolf) sent an emergency text asking for a "dope fanny pack" in 2 days. Coming right up!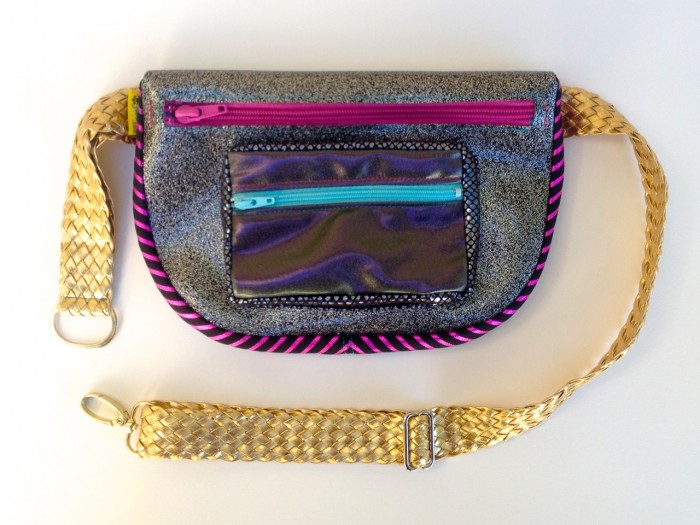 I had all these materials in my stash (what a wonderful stash it is!), and I whipped this up in a lovely evening. Some of the fabrics are from other costume projects I've done for the band and yet haven't blogged.
Here's the late-night process (from my Instagram):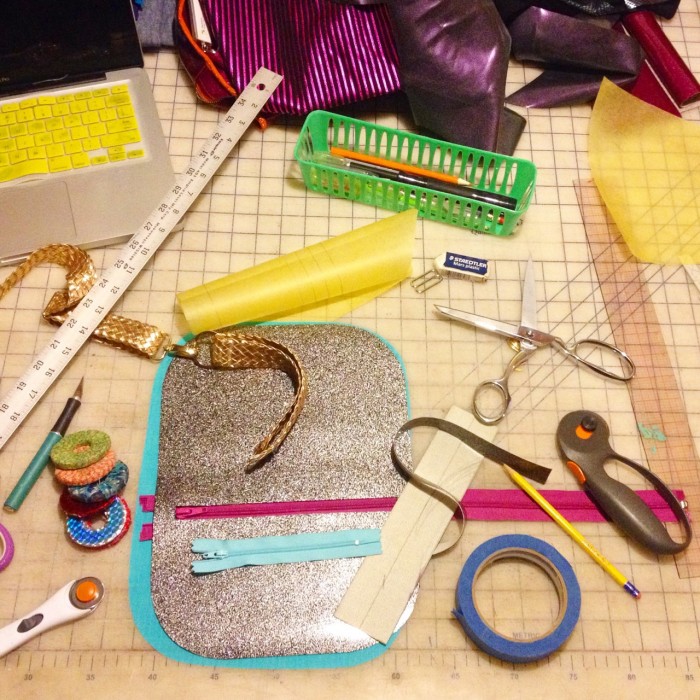 The sparkle vinyl exterior is one of my favorite materials! I adore the way it looks, and I'm getting to know its personality as I make more fabulous items with it. I used a metallic printed denim for the sides. The bag is lined with aqua ripstop fabric. The front pocket is a garment-weight vinyl and metallic printed spandex. The adjustable strap is a vinyl braid.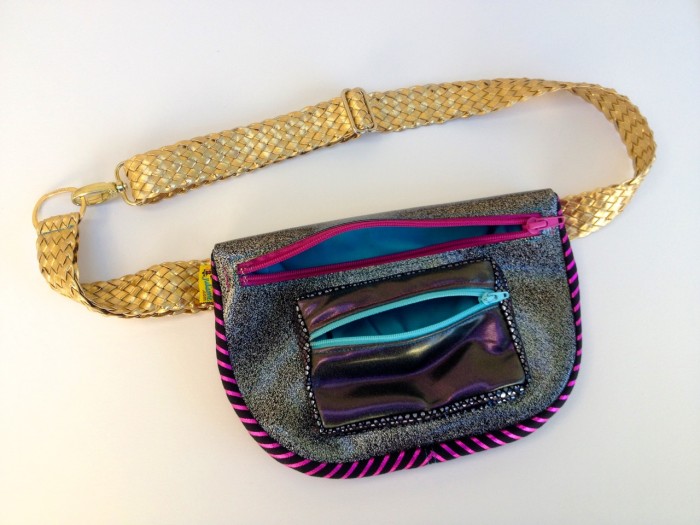 Nothing fancy happening on the back, since that area is resting against the body. I've played with the idea of adding a little pocket here, but that would be rather awkward to access while still wearing the fanny pack. I assume that people will be extremely un-sober when romping around festivals, so I try to keep the functionality simple and not make too many pockets to misplace a special something.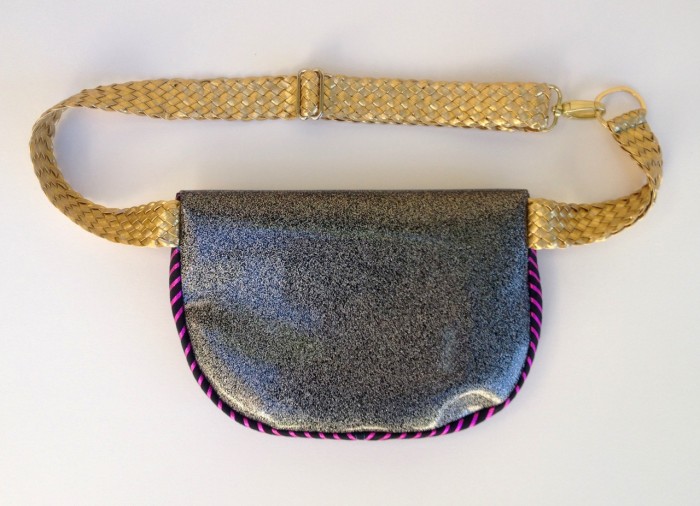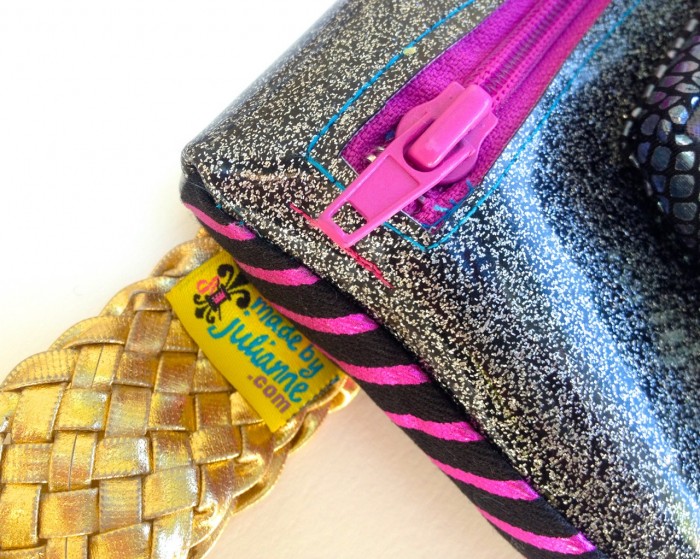 This fanny pack was a special order, and it can be re-created and customized! Email me about getting your own.
Fanny pack, belly buddy, hip purse, belt pocket: what do you call it?