Lately I've been spending time in Monterey, which is a friendly and beautiful town. One of our favorite parts about being on the peninsula is eating at il vecchio (which is actually next door in Pacific Grove). They make their gnocchi fresh daily, and their pesto is just about the most flavorful and nuanced that I've ever tasted.
And the point of this is: I made a couple vests for the restaurant. The proprieter and I went shopping at Beverly's together, and picked out this damask batik quilting cotton, which I think is such a funny combination. I like to imagine that the fabric was dyed with wine.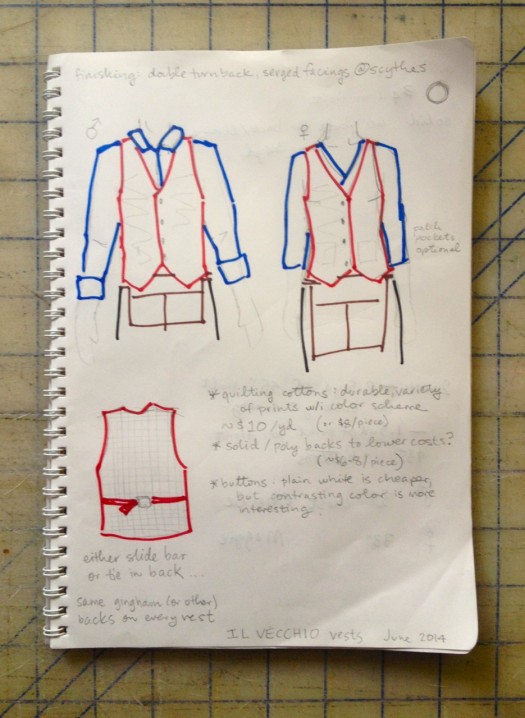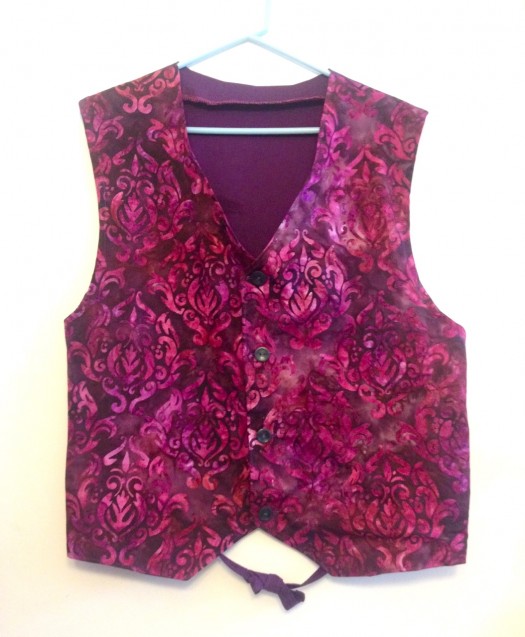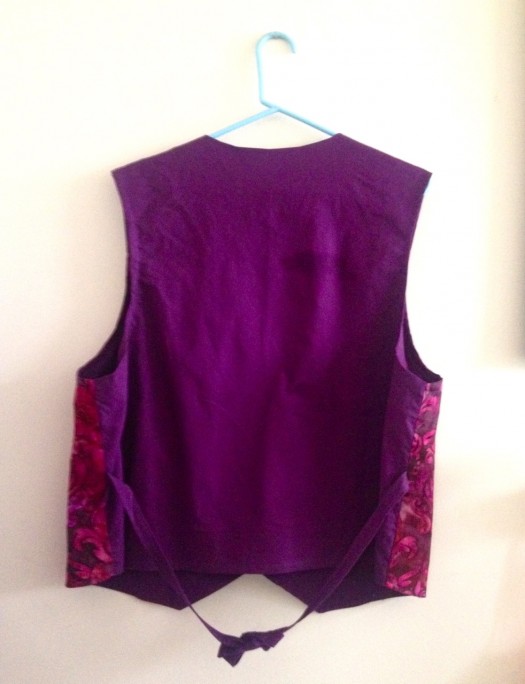 I made one male sample, and one sample for ladies. Besides size, the only difference is a bust dart. Both versions have back ties, lined front panels, facings at the back neck and arms, and buttons.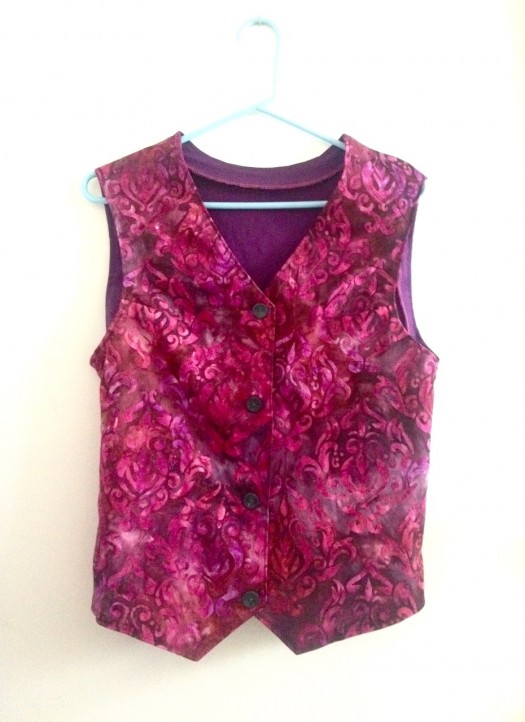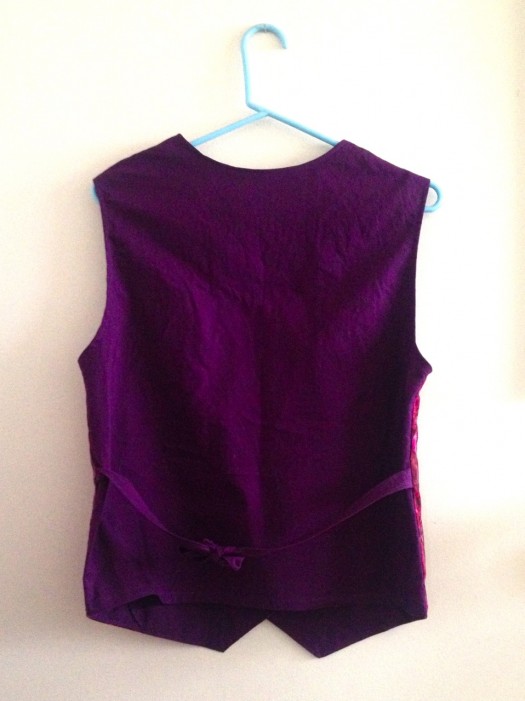 These are obviously not my best photographs, because I was in a super hurry to get them shipped before the post office closed (and I made it!).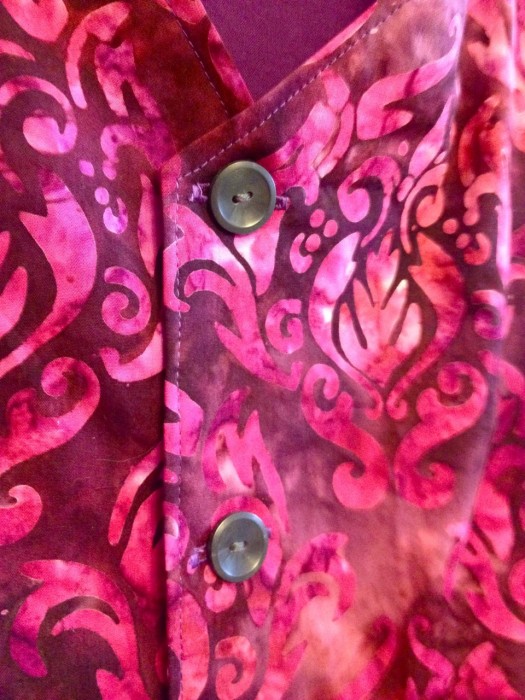 In the end, the staff declared the fabric a little "Mississippi Riverboat Gambler" which I totally see, and then they decided to scrap the vests altogether.
I know this project isn't terribly exciting, but such is the life of a professional seamstress. And now, back to work!