Lest y'all think I'm idle, here's proof I'm not.
This handmade mandala was sent from Peru, and I stitched it onto a generic tee. But the shirt rode up in the arms, and I am not a pit stain fashionista.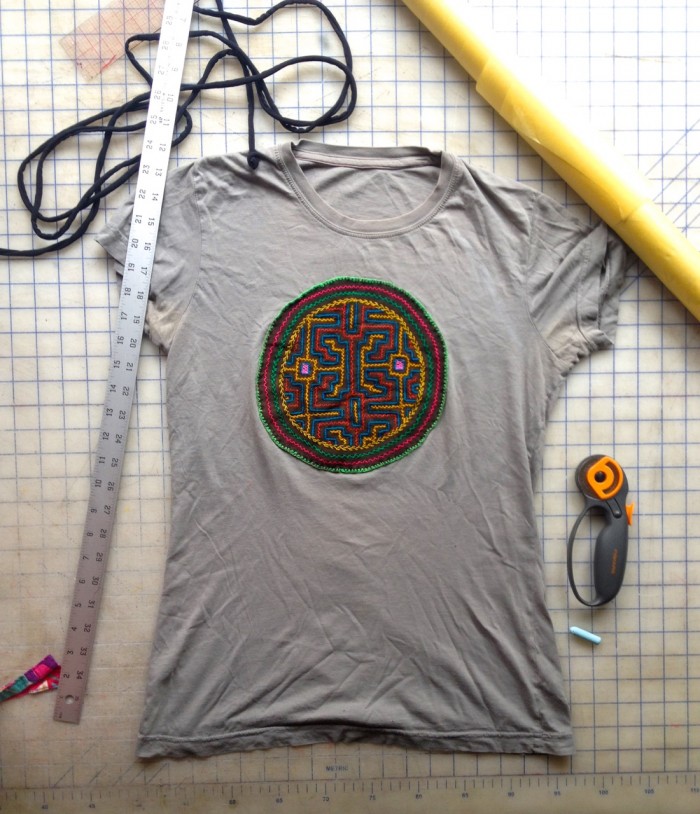 So I made new raglan sleeves using this scrap of mesh, and a lower neckline bound in a silk jersey scrap that I use for precious projects.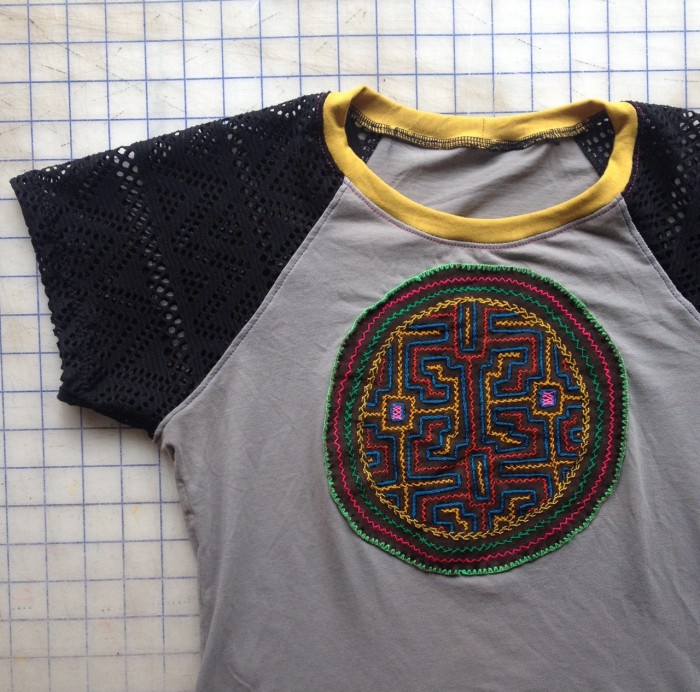 And then I went to party with all my handmade bags.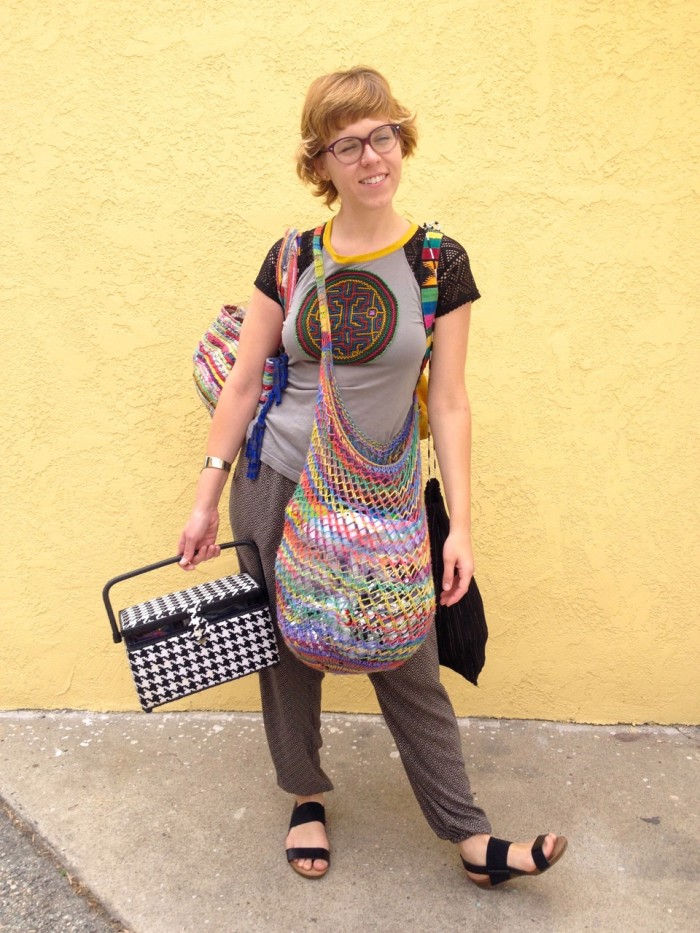 Just a little project I did on a Saturday morning. It's nice to have a favorite old shirt feel new again.