The plan was to head back to California in early January, but luckily plans aren't forever. Through the help of many friends, I was able to stay in my city and contribute my own art to my favorite time of year.
I landed a dream gig designing costumes for LEWD, a sub-krewe of Krewe du Vieux (considered the start of parade season and a spectacle of weird and raunchy satire). For KdV's 30th year, the theme was XXX and my group's float was CaliguNOLA (or: The Fall of the NOLAn Empire). Over three weeks and an inconvenient illness, I designed and sewed nine costumes for that parade. I was working around the clock, even called in my crafty lovelies Maria and Patrick for last-minute help, and was hot gluing LED wreaths at the Den as the parade gathered. It was exhausting and exhilarating, and I can't wait to do it again.
One of my favorite creations for the parade is Lady LEWD, a Medusa / Godiva hybrid with a thrilling laugh and a lot of sass.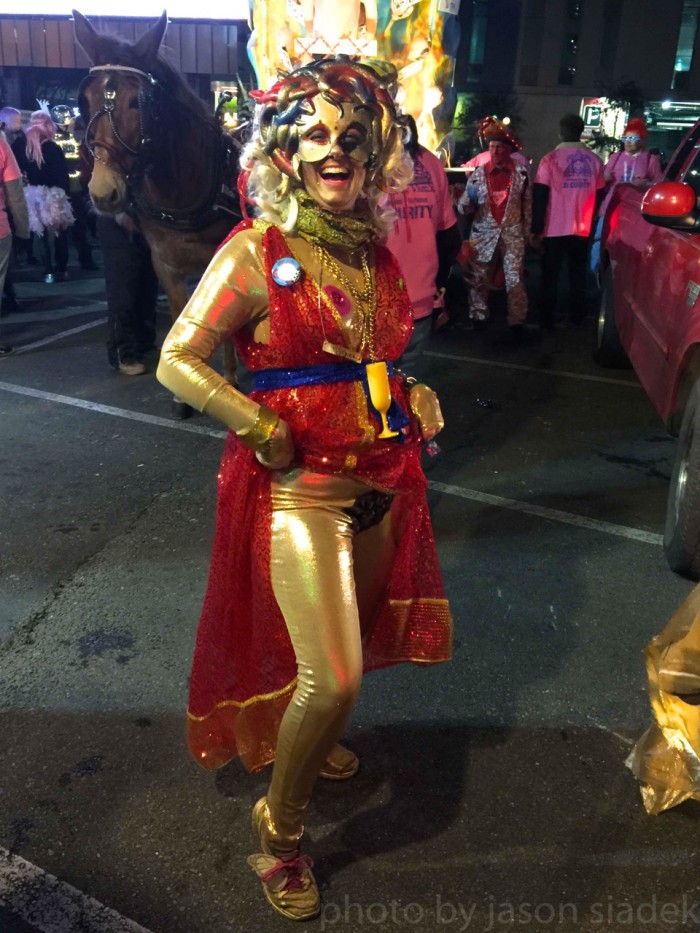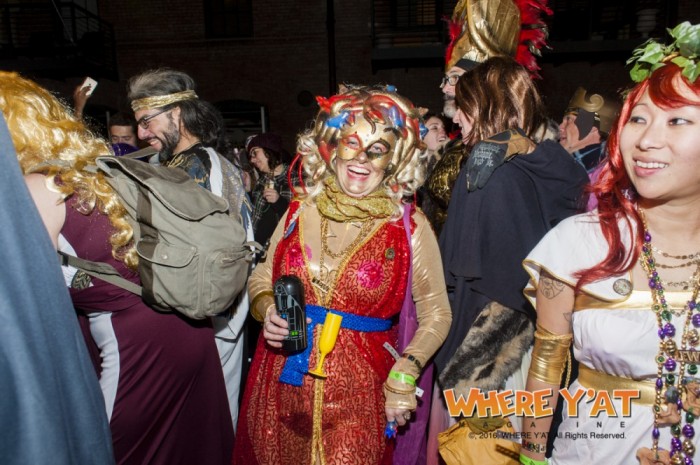 The gold spandex bodysuit has sparkly pink nipples and a luxurious bush, and is topped with a sheer red sequin gown. This hot momma decorated her own mask, and was accompanied by her Golden God of a husband and her delightful snakey sisters. She rocked the night!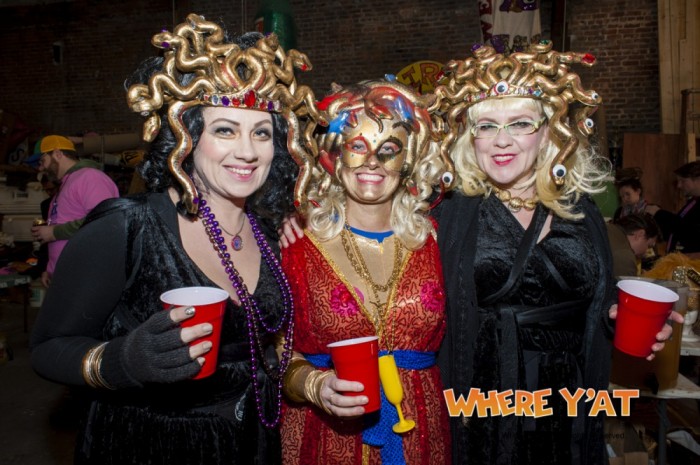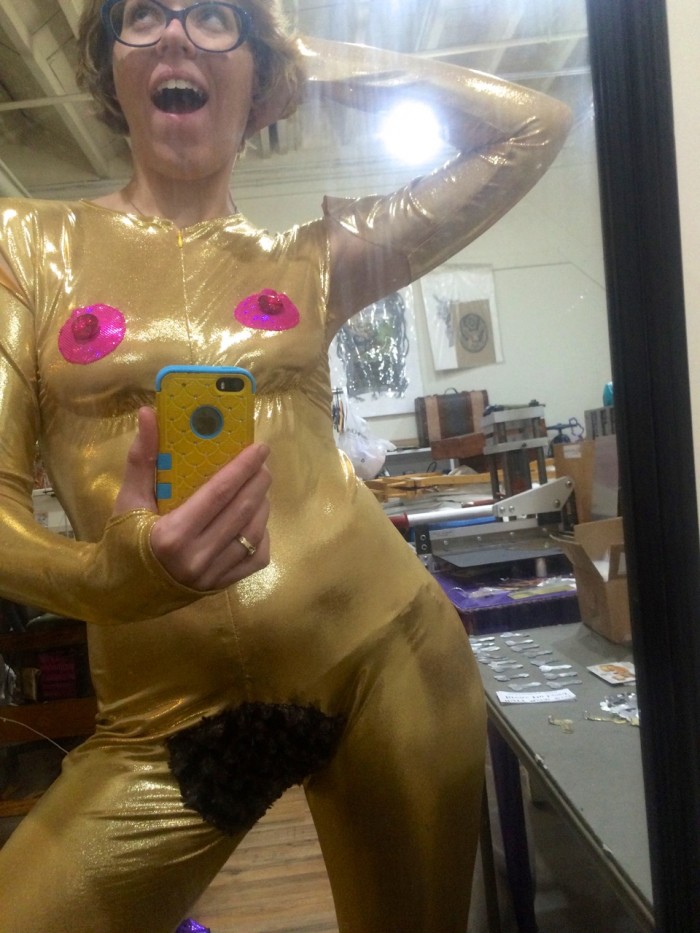 I was working late, recovering from a cold, and having the time of my life.
Thank you to Gus and Jason for getting such great photos. Check out more photos from Krewe du Vieux on Where Y'at!