Just before leaving LA last fall, I made another batch of outfits for the indie music group Freedom Fry. We used the same basic shapes as our first outfits, since those silhouettes flatter and the fit is accurate.
Once again, Marie's former career as a thorough stylist was evident. She pre-washed the fabrics, paired them with notions, and attached sketches with reference photos for each variation. She effectively communicates the aesthetic she wants, and I am able to apply my own design ideas and craftsmanship. It feels like we're really in sync, and I love being able to help this band evolve more fully into themselves.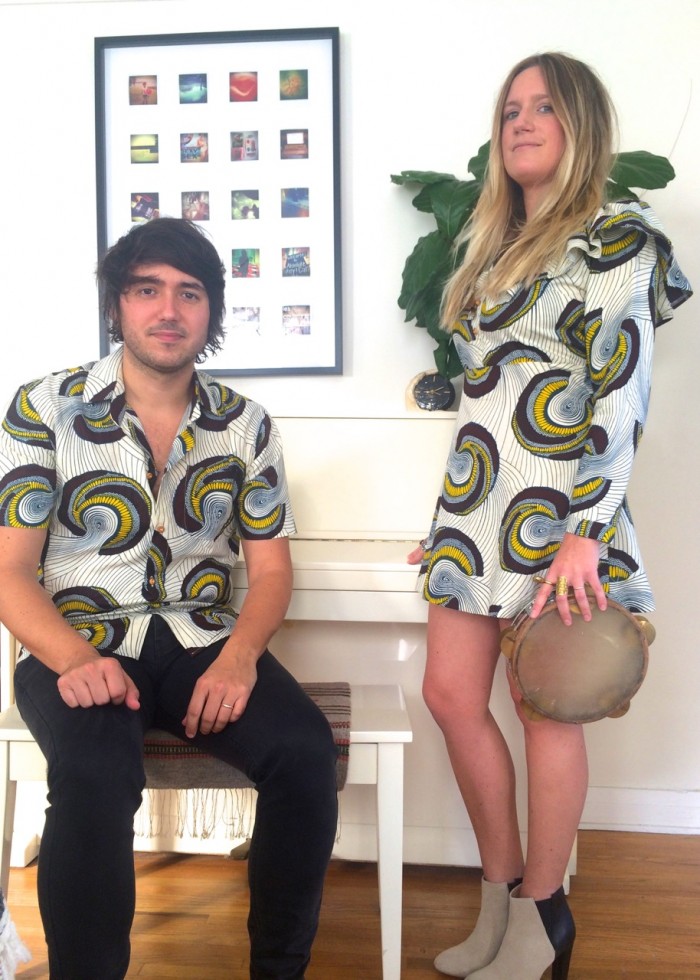 All fabrics came from Michael Levine. The outfits above and below are both quilting cottons.  Of course the adorable dog matches the home. Did I mention Marie is a stylist? Total respect for this lady's design execution.
These white outfits turned out to be my favorite from the group. The fabric is a loose weave cotton-linen blend, and I used the raw selvage throughout both garments. Marie's dress has an attached poncho with a plunging neckline to keep the look young.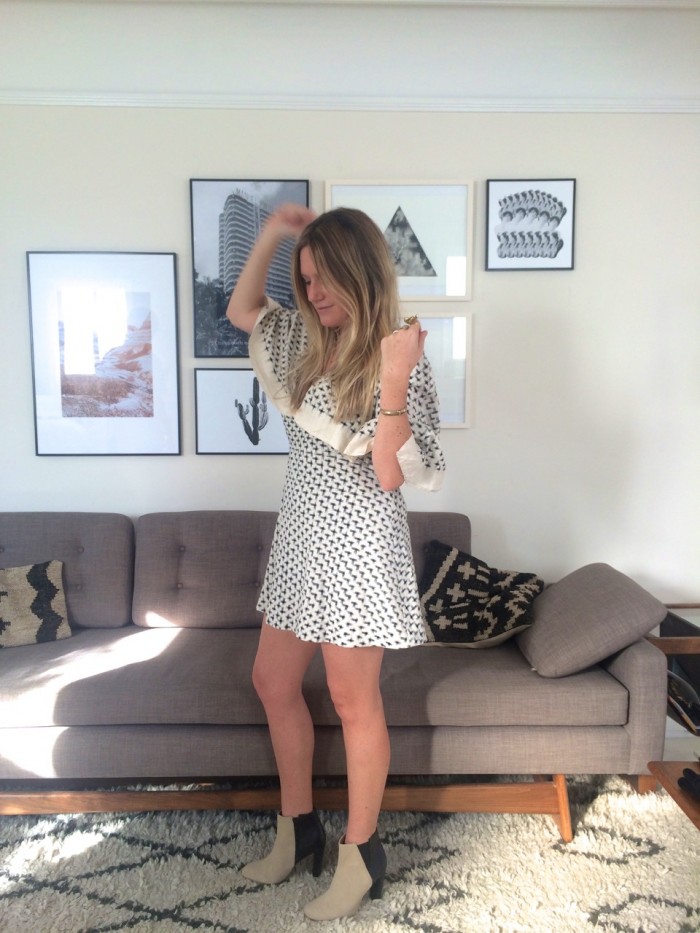 What a babe!
Their home was the perfect setting for our informal photo-shoot, and really brought their outfits to life. I love working with this couple!