I made this Pink Lion costume last summer for Burning Man 2011. Let's just say it was quite a hit.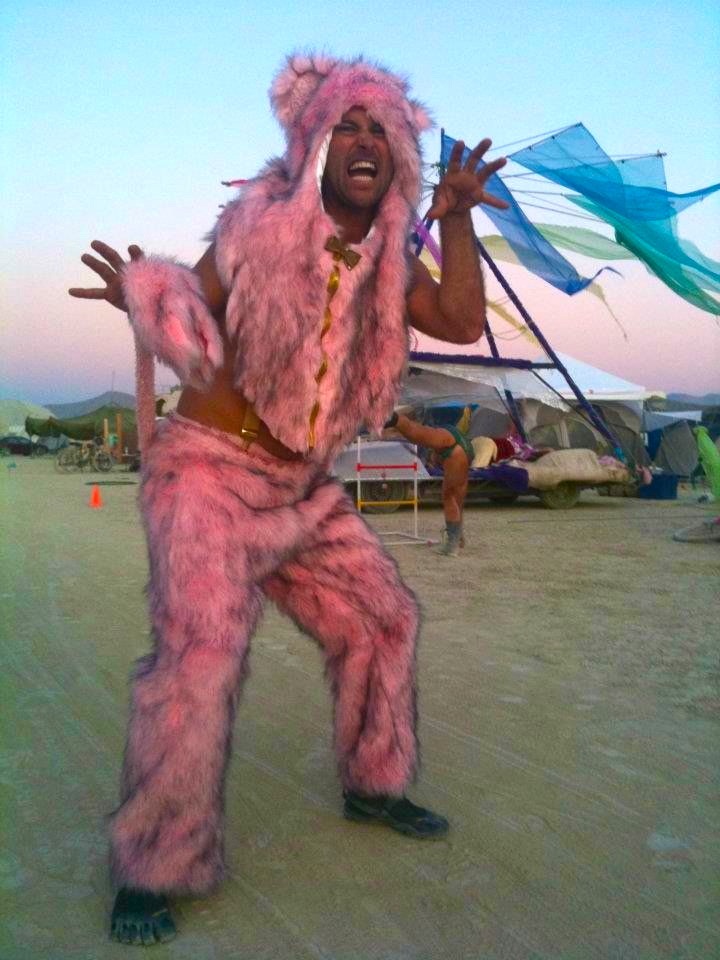 There was an entire night when he could only roar.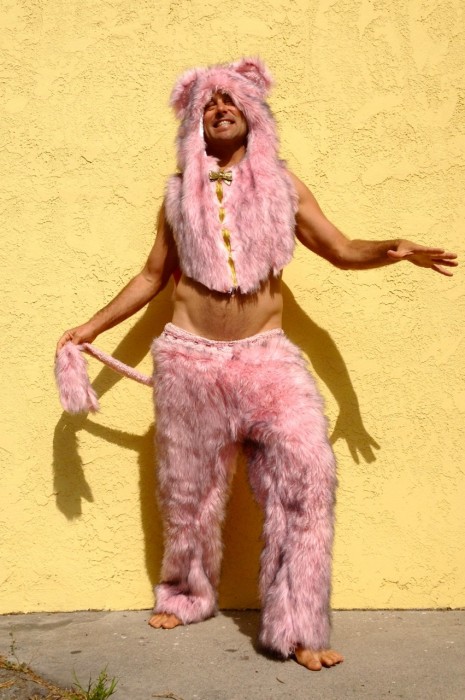 My good buddy Jason Tomaino approached me last summer and declared he wanted to be a lion for Burning Man. We found this amazing wolf-style faux fur, and it was love at first sight!
The pants and hood are both lined in white poly satin, cause I know how to make luxury. There is plastic boning in the ears so that they always stay perky. The sequin bowtie is sewn onto the zipper pull. The waistband has a D-ring tape on it, to clip little treasures onto. Unfortunately the weight of the fur was too much for the elastic waistband, so it quickly became apparent that gold suspenders would be necessary. And I'm so glad that they were!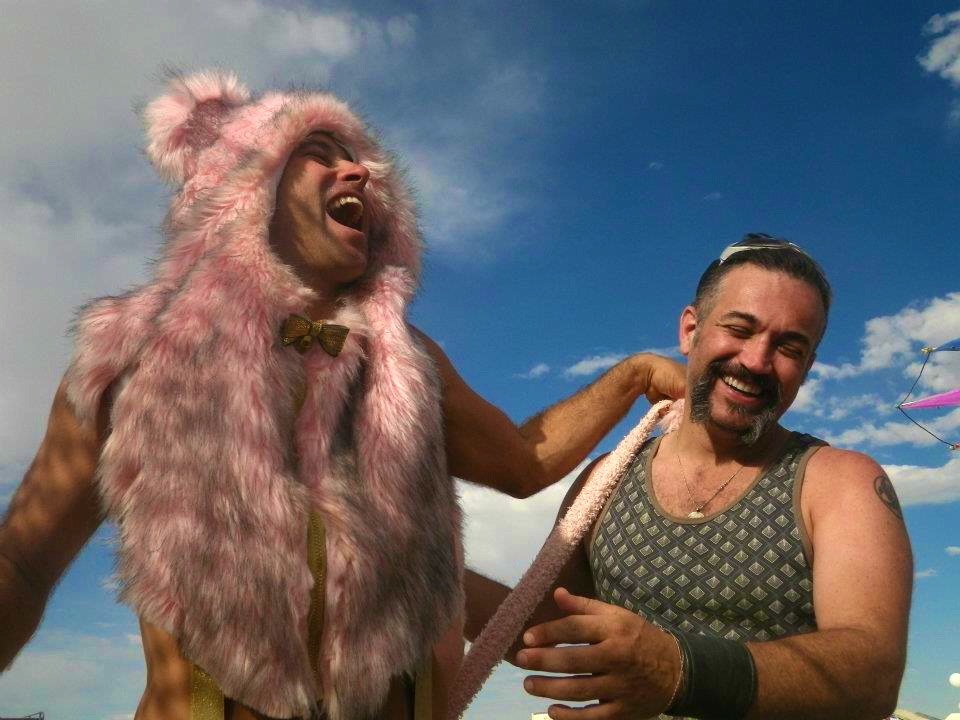 He's quite charming with that furry tail of his.
There was some fur left over, so I made him a cuddle puddle blanket, which he put to good use.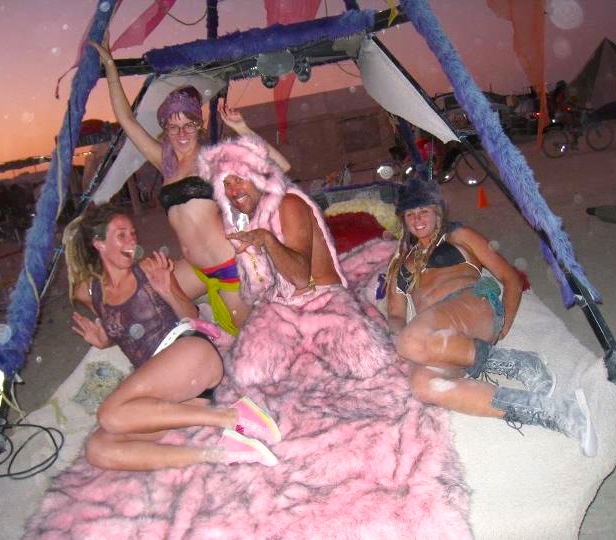 Perhaps the best part is that he's a Thai massage therapist, and traded me amazing massages for the costume. Uh, yeah, it was awesome. Just wait till y'all see what I've made for him this year.