This was my big costume for Burning Man this year! Our friend Shawn teaches Bikram up in Santa Cruz and performed our wedding ceremony! But before all that, he told me that he wanted to be a Space Raccoon. A Space Raccoon is not a terrestrial raccoon that got put in a space shuttle; it is a different creature entirely!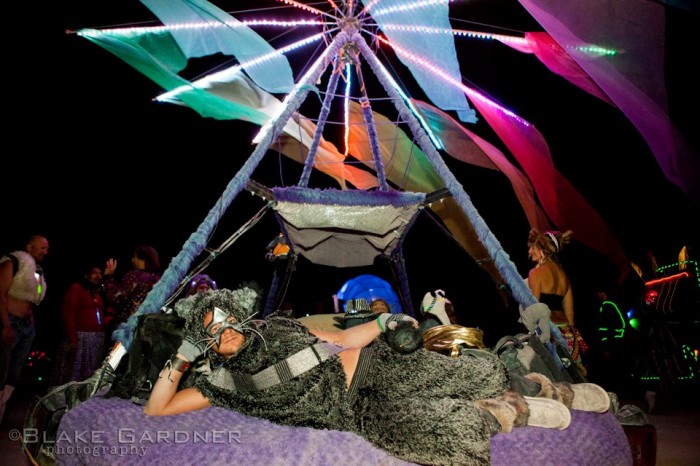 In all his glory, chilling on the back of the Sensatron! Thanks to Blake for the perfect photo.
Wouldn't you love to find this guy digging through your garbage?
Because the playa can get cold but Shawn is hot, I designed the costumes with layers. The base is a set of leggings and long-sleeve tee, both made out of silver lycra. If need be, he could wear a layer of thermals under the silver. I've used this silver for several other projects, and I love tying them together.
Next comes the pants. I got this faux fur at Blue Moon in the Fabric District, and I love how the gray tips create a lot of depth as the fabric moves. Nice and trippy! He's got the same silver elastic at the waist, and sometimes wears a pair of suspenders with the pants.
The tail is made from a black faux fur that I spray painted. Once the tail was sewn and stuffed, I used blue painters' tape to mark off stripes, and then just blasted it with silver spray paint. Way easier than sewing stripes, and I like the graffiti feel of the spray paint–very fitting for an alley rodent!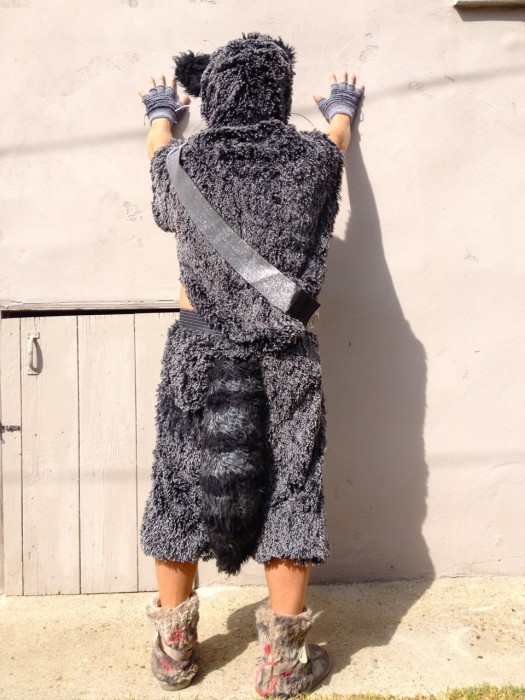 What space rodent would be complete without a Chewbacca-style bandolier? Tachyon's is made from a wide silver elastic with pockets, elastic loops, and D-rings sewn onto it.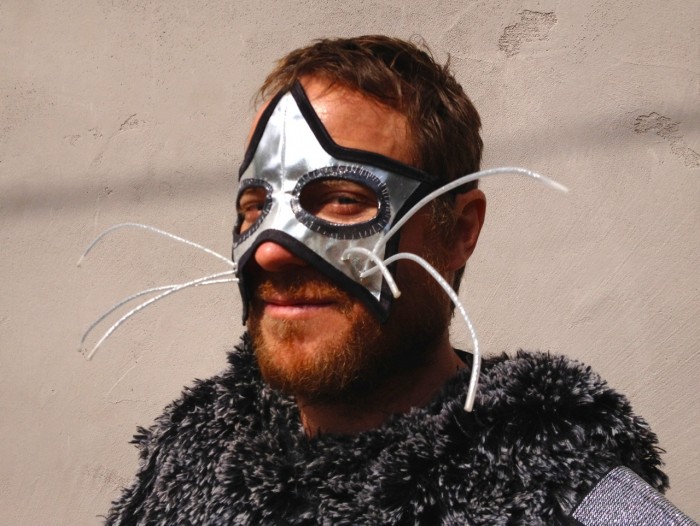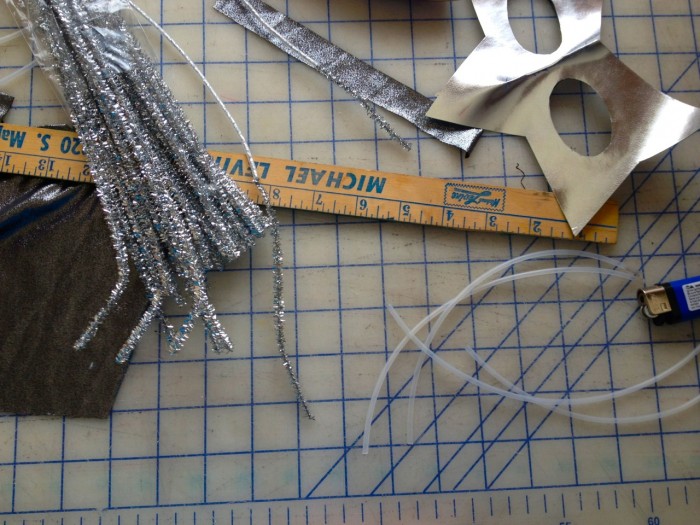 My favorite element of the Tachyon suit is the star mask. Part bandit, part Bowie!
It was originally a flat star, and I added the center seam to shape the mask around the nose.
The whiskers are silver pipe cleaners inside plastic tube boning. The wire makes them posable while the plastic prevents them from getting bent out of shape.
The eye holes and outside edge and bound in silver fabric and black fold-over elastic.
The mask is held on by an adjustable bra-style strap. Since the attachment points are at the widest part of the star, at the temple, the bottom of the mask hangs free. Since the bottom isn't molded, any wearer has full facial mobility.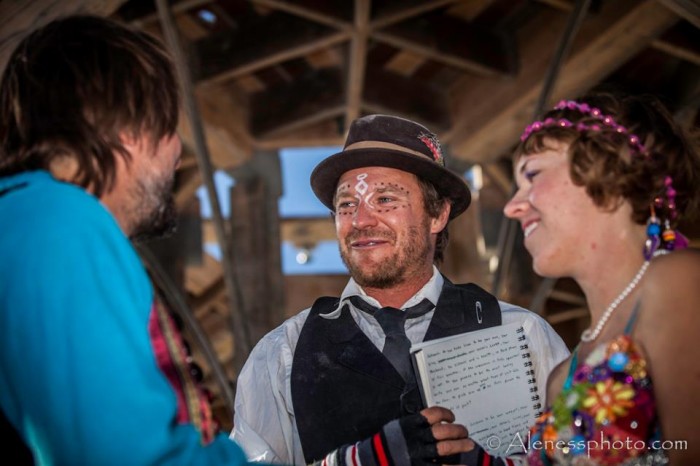 Here's Shawn performing his ministerial duties, courtesy of Aleck Gandell.