I'm deep in the glorious mess that is preparing for Burning Man (so many of you want fur suits this year!), so here's a little project I did back in March. March was another time of extraordinary business, so sharing these outfits now is encouraging me in this current flurry of fabric.
Y'all know I sew outfits for my favorite glam synth band Story of the Running Wolf, but you don't know how many outfits I've made. This particular wardrobe set was created for their DJ set at The Skybar at Hotel Mondrian in West Hollywood. Most of their outfits are black/silver based with neon details, created for their live shows at night. Since this was an outdoor daytime DJ set, we switched the color scheme to be mostly pink and blue, with gold accents.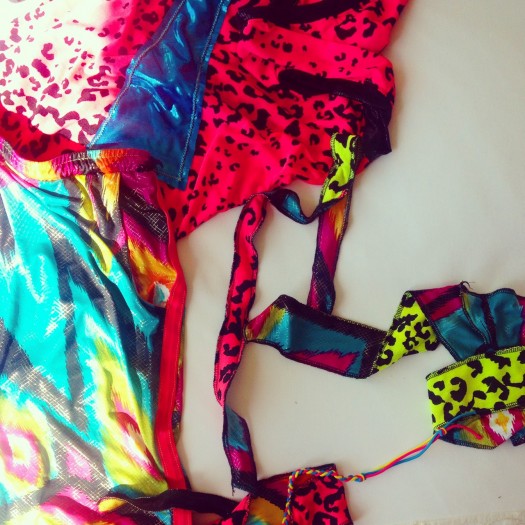 This was such a fun party! I took my first Uber with half of the band, drank a ton of champagne in the fancy hotel room, bluffed my way into the party (of course I was on the list, but my companions were not), ate non-vegan pizza, didn't get a sunburn, danced and jammed, took my second Uber, and was home by 9. I am a wild party animal!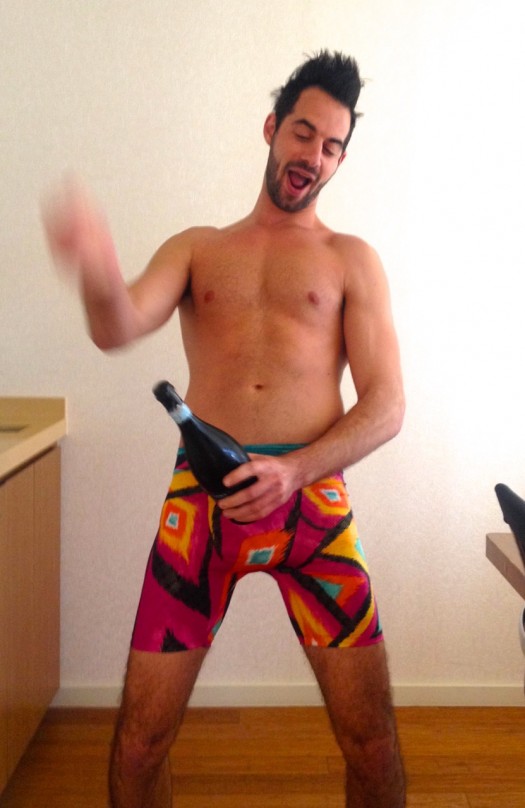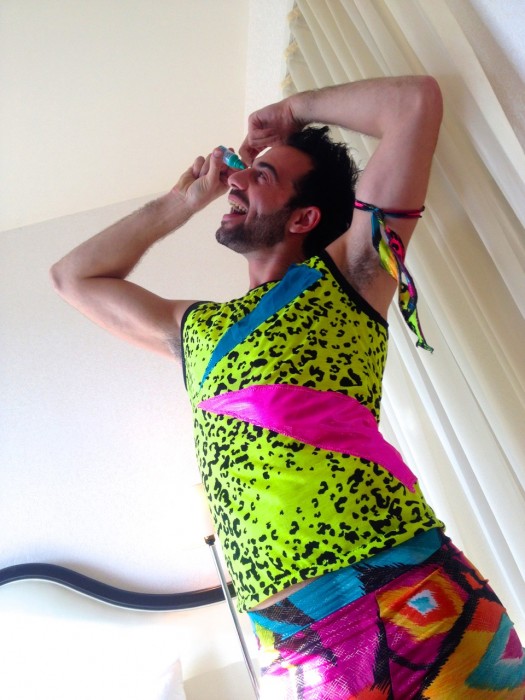 I have an excellent photo series of Jeffrey using eye drops. Much more appealing than those Ben Stein commercials from the 90s.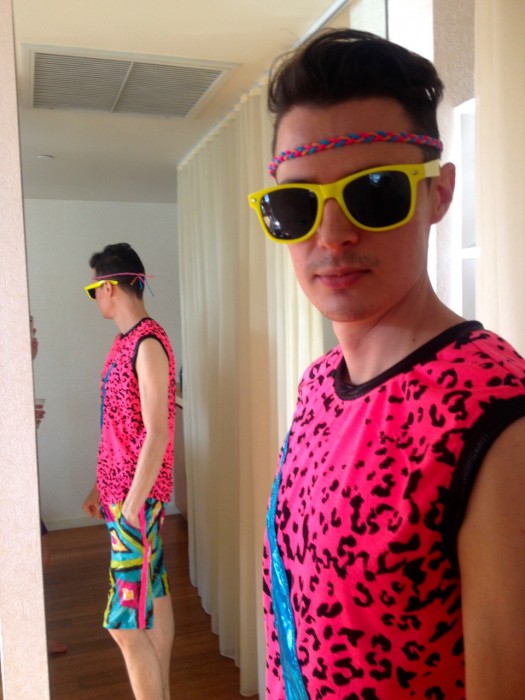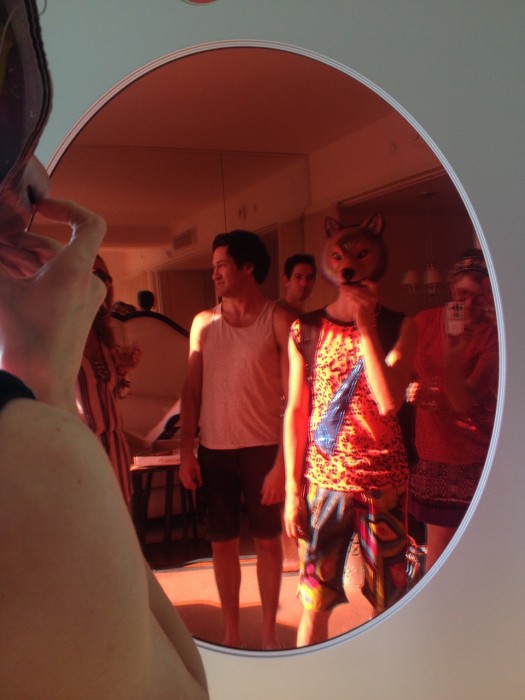 And then down to the show!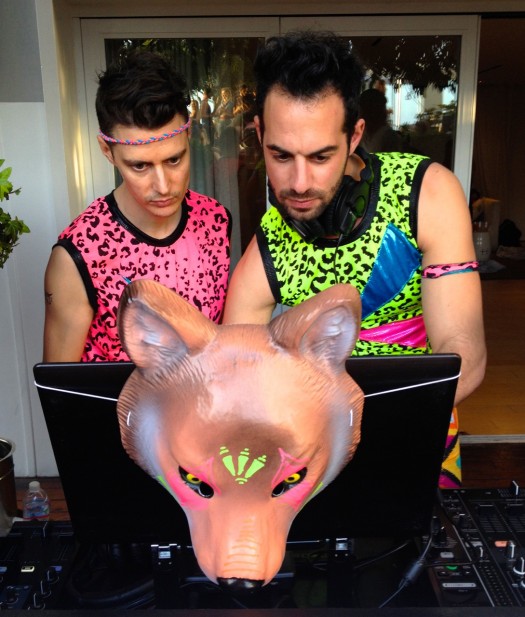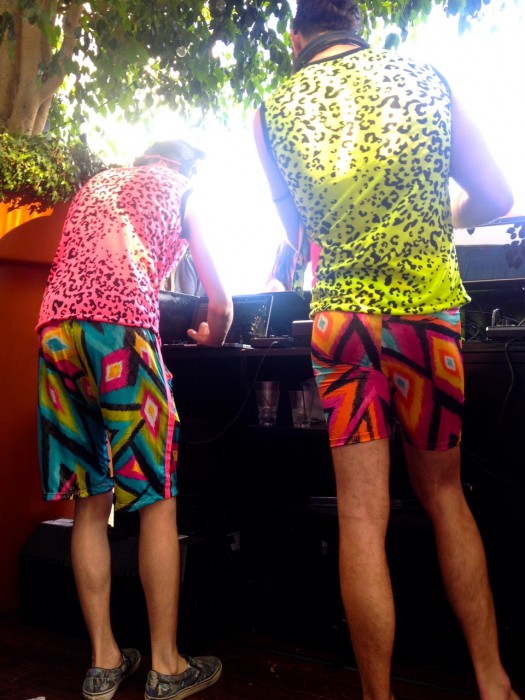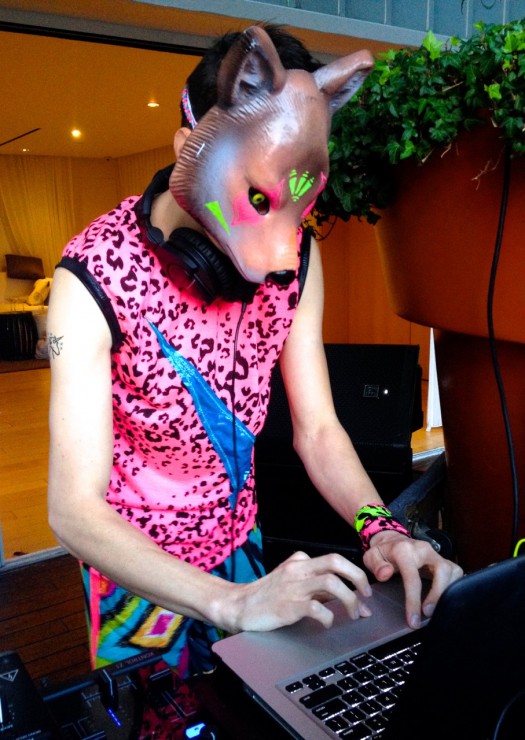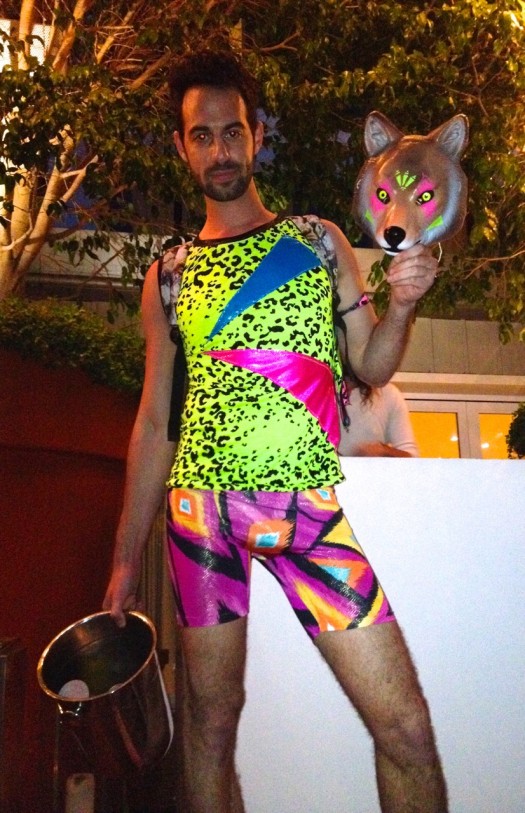 I love sewing for these guys. Their style matches up with mine so wonderfully, and their input always intensifies the final product. I can't wait to share some of the bigger projects we've worked on this year!