I was picking up some basic supplies at Joann Fabrics when another customer asked my opinion on some fabrics she had selected. Always ready to share my ideas about color, I enthusiastically helped and before I knew it I had been asked to make the quilt myself. It's my client's own idea for the design, and really I only helped with the fabric selection (and I love her choice of batiks!). This quilt was given to my client's friend.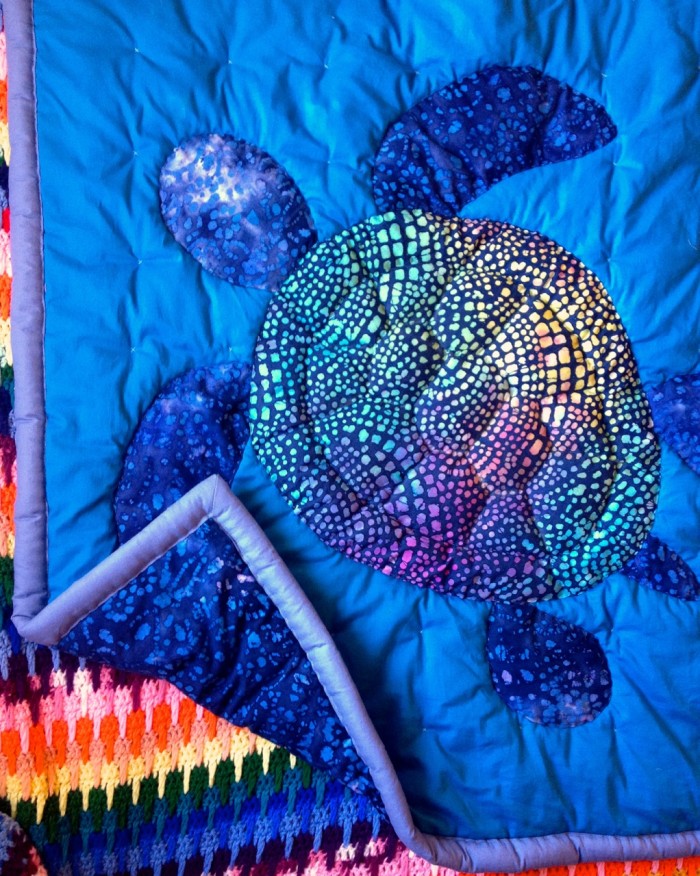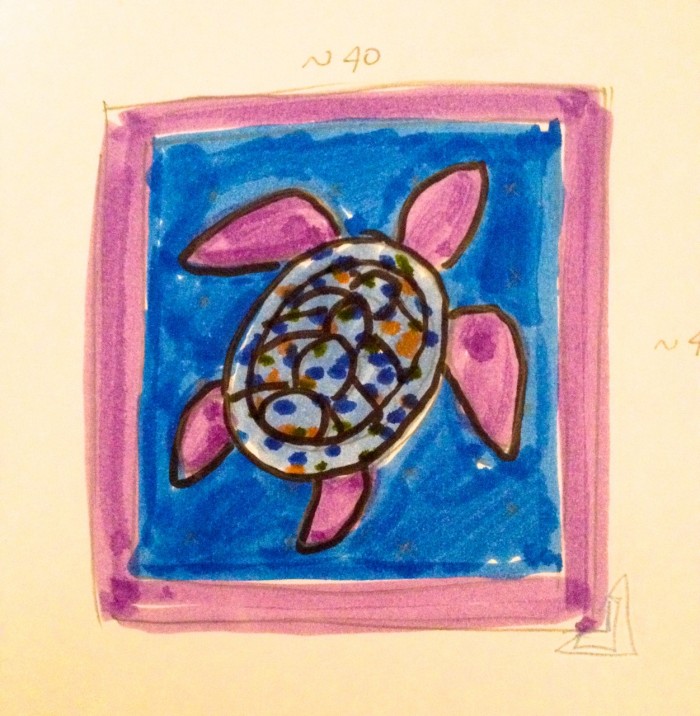 The finished blanket is about 40 x 40″ which seems perfect for a little baby. The X stitches in the background are on a 4″ grid. This is the first quilt I made since 2007.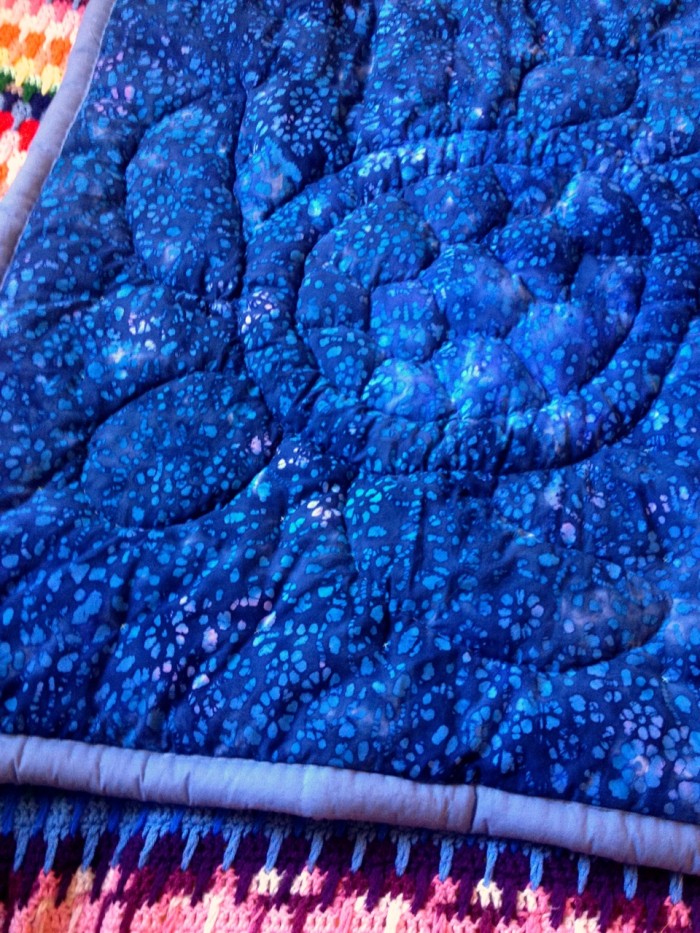 There is an extra layer of batting beneath the shell to give it extra dimensionality.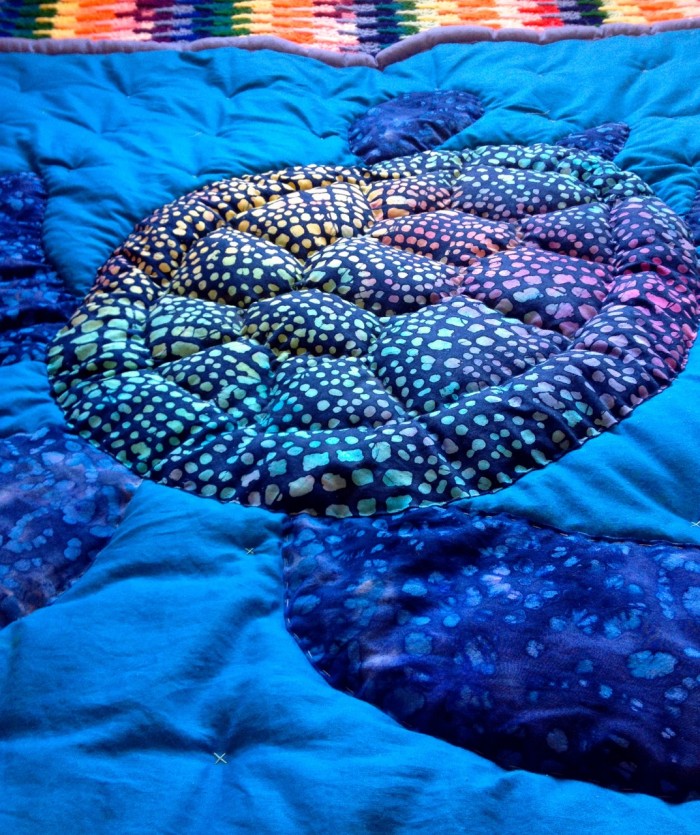 My husband and I made a trip up to Santa Cruz and San Francisco around New Year's Eve, and I brought the blanket with me.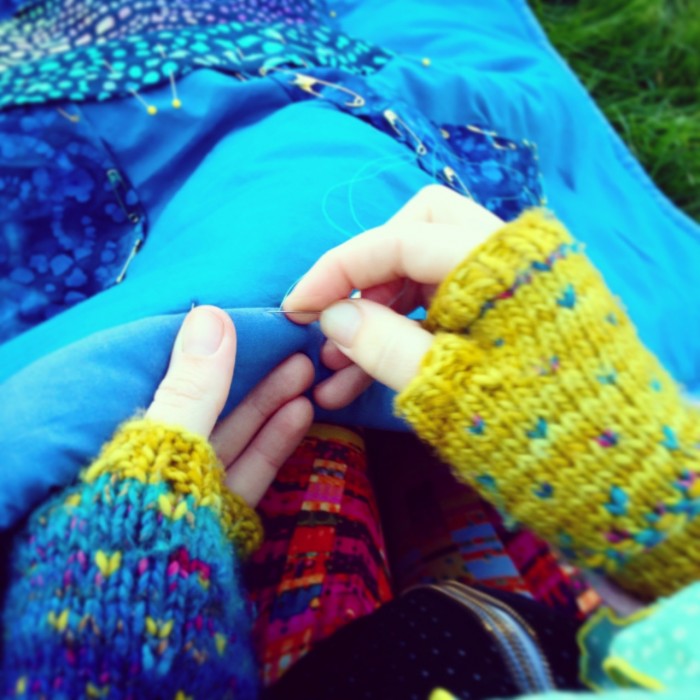 This was a feel-good project to work on (especially during a cold snap). The client was thrilled, and I hope the family has many lovey years with this blanket.