I love the sparkle of glitter vinyl, it's like a pool from my dreams filled with stars and David Bowie songs. At least that's what I was going for when I designed these key fobs, but by 2am everything starts to feel like that anyway. And you can buy a piece of my mania for your own life!
Though colloquially called key chains, these are actually key fobs.
The base fabric is glitter vinyl, hand-cut and sewn on my Pfaff. I seal the edges with sparkle puff paint, which requires a steady hand and multiple layers for a smooth finish. Though flexible and wonderfully plastic, these fobs are incredibly durable and keep their seductive luster.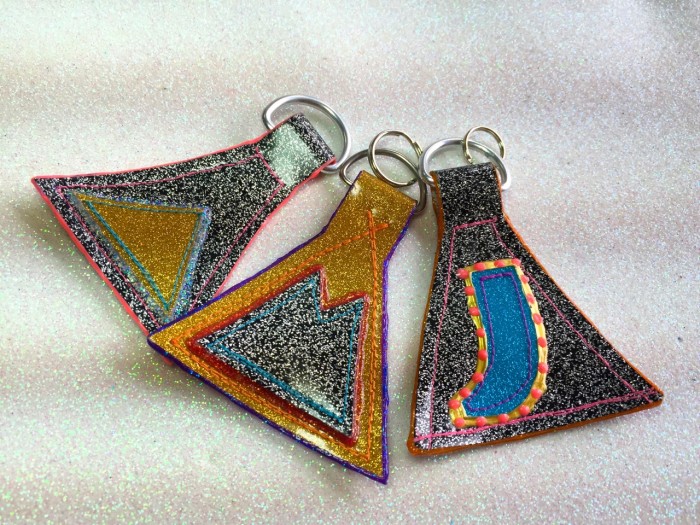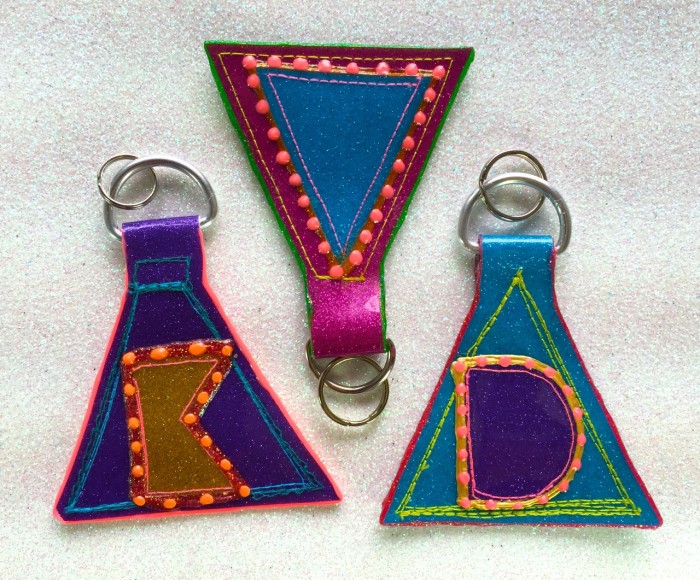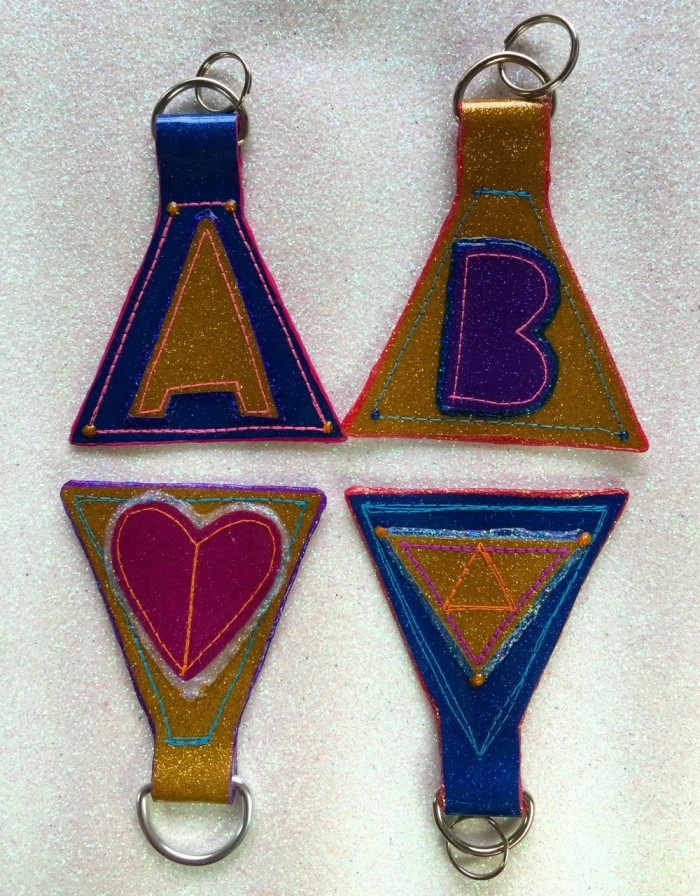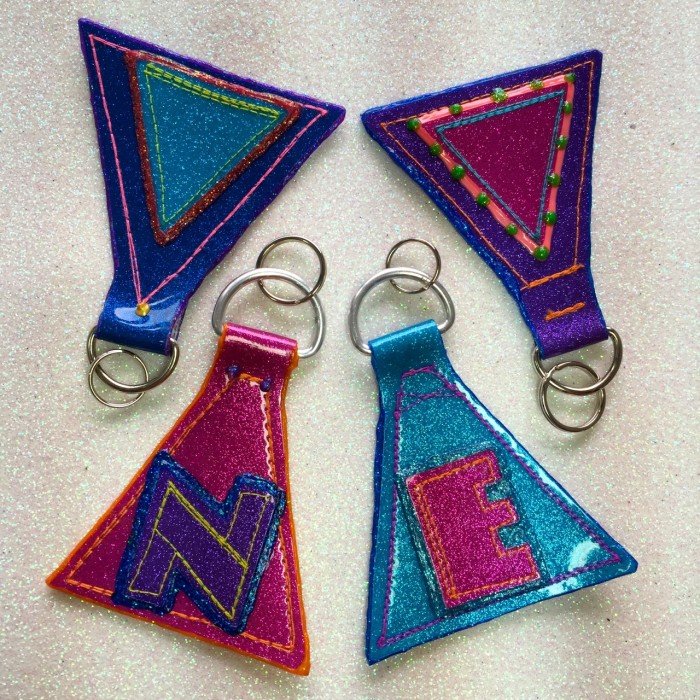 And some favorite shots (clearly this angle worked well for me):
These little beauties are listed in my Etsy shop, and would make an excellent gift (and fund further glitter vinyl purchases!).