The idea to dress up as a glittery purple cat hit me like a bolt of lightning, and before I knew it five of us were roving the French Quarter as a herd of cats.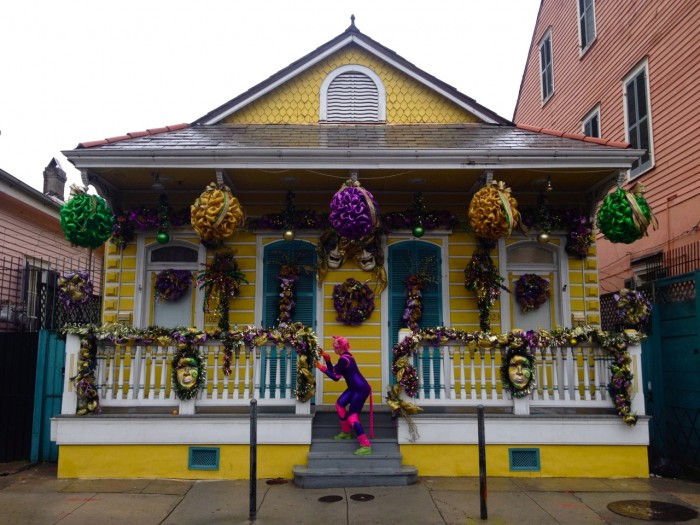 This was the most Mardi Gras house in the Quarter.
We meowed, and scratched with our claws, and drank a ton of whiskey.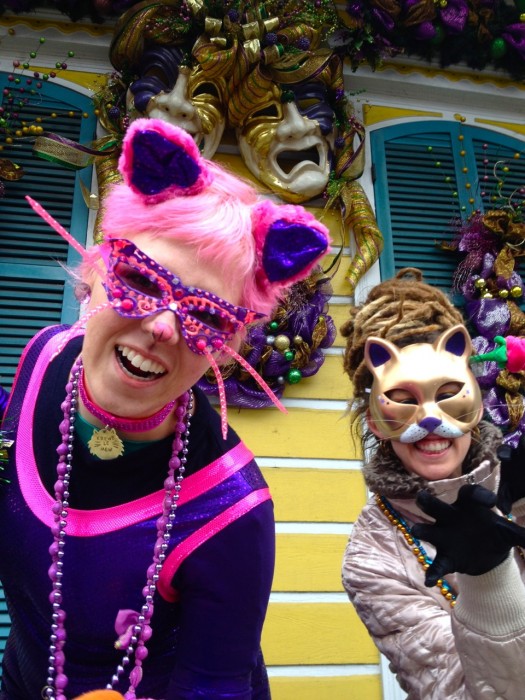 I designed, drafted, and basted the suit before we left for our epic roadtrip, and then did the final serging, pink components, and fur accents on Lundi Gras in New Orleans.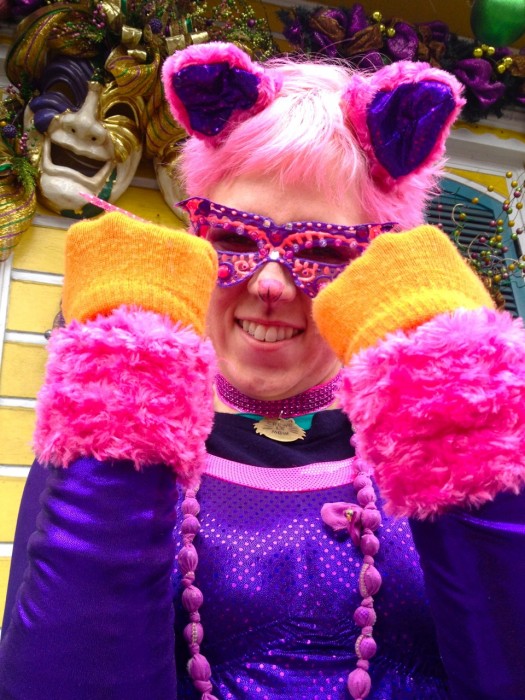 Originally the costume was going to be sleeveless (and therefore a little more roller disco), but I had to make several last-minute concessions to the weather.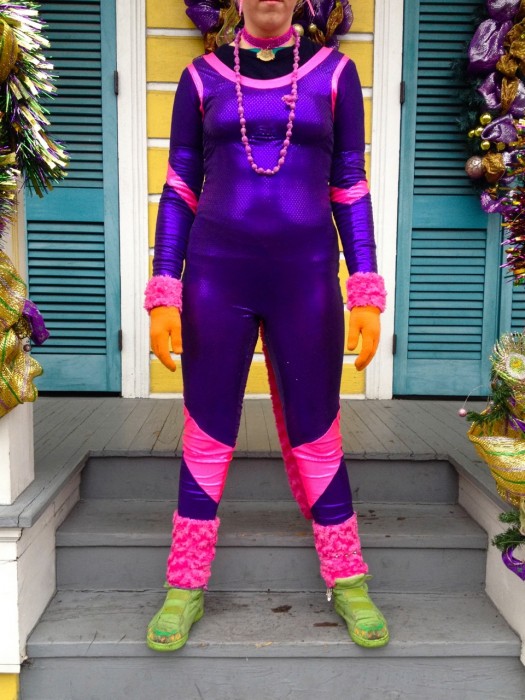 As it happened, Fat Tuesday was about 40º and raining: unusually miserable weather, especially for March! So I added the mesh sleeves, and arm warmers, and had to wear layers underneath my sleek catsuit. Some of those bulges are a wool sweater that I managed to stuff in, and I was wearing a jacket for most of the day. So apparently I didn't need to lay off the french fries.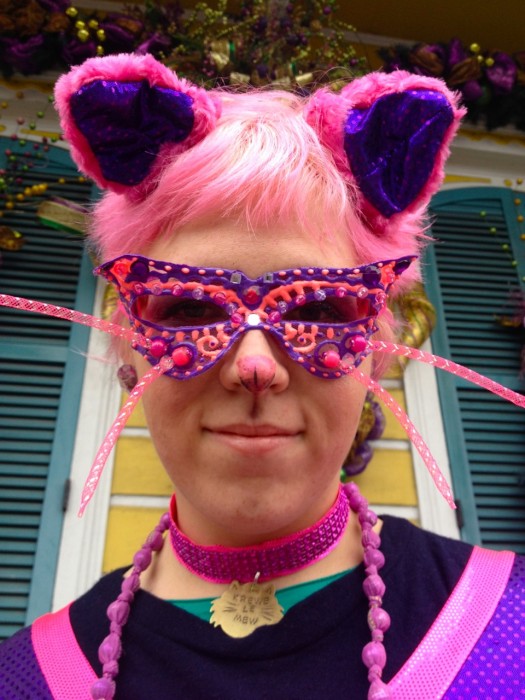 The mask is puff paint and rhinestones on tulle. I need to add a clear plastic backing so that it stands up, since I wore the mask over my glasses. I really enjoyed this technique, and will play with it more (word to the wise: this took about 3 days to fully dry).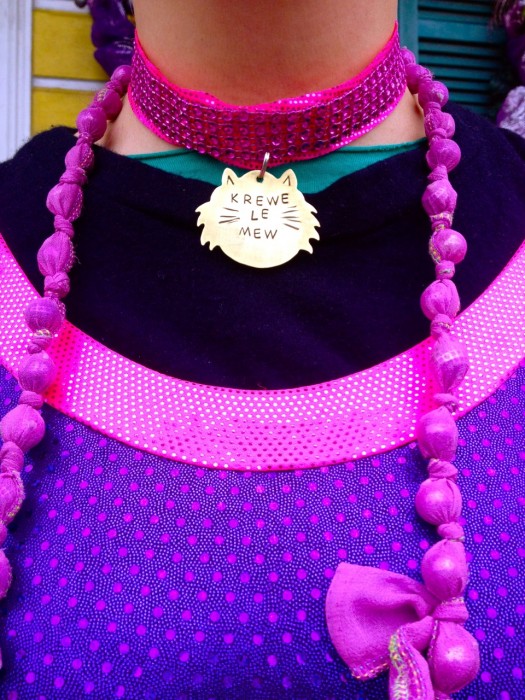 Can you believe the adorable pet tag?! Maria and Patrick made one for everybody, and mine is being stamped with "Sparklepussy."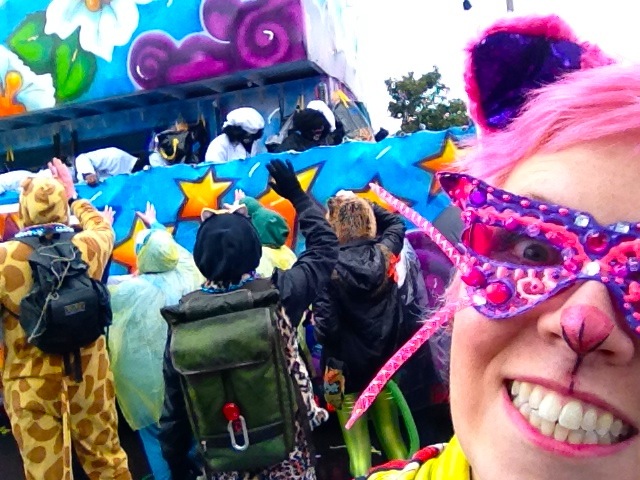 I really like this costume, but having to bundle up and still try to stay inside made it a challenge to have fun. I did catch a golden coconut at Zulu, and good friends + whiskey will get you pretty far in life.
I'll have plenty of other opportunities to wear it, like Burning Man, and Halloween, and maybe the next party.