For months I've been waiting to sew my Chloe dress by Victory Patterns, and now it's finally happened.
These pictures were taken at the Folk Music Festival in Richmond, VA. My husband and I joined my family in that beautiful city to celebrate my cousin's wedding.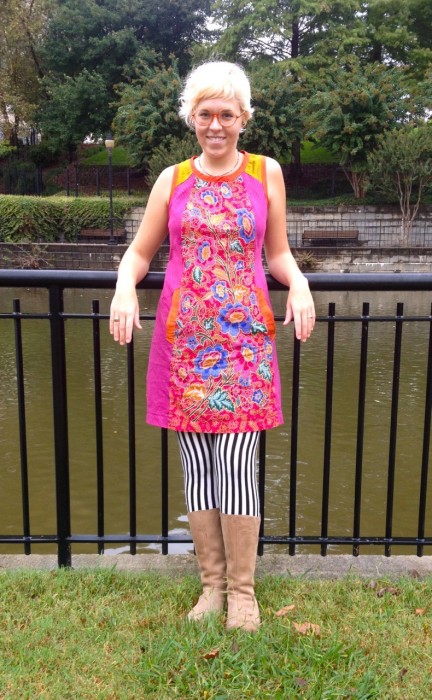 I immediately loved all the panels, and knew it would be a great canvas for showcasing different prints. The pink floral at the front and back sides was brought from Malaysia, and I already have a pillow made from that cotton. The metallic stripes at the front sides was a vintage cotton from my Grandma's stash that I dyed fuchsia. The peacock in the back was purchased for this dress at Joann (and matches some of my cloth napkins). The orange and chartreuse silk pieces are left over from my wedding dress.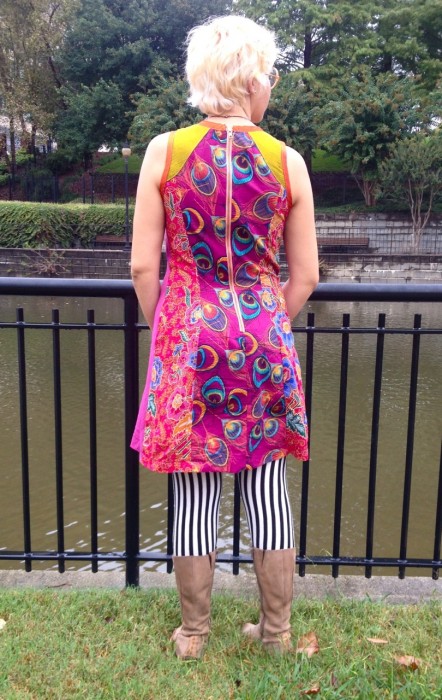 The pattern was very easy to construct and fit. I cut a size 10, but wound up tapering to an 8 at the top. Other alterations include: re-drafted sleeve pieces, tapered front panel at collarbone and hips, added back shoulder darts, adjusted for sloping shoulder seam, took in side seams.
The only materials purchased for this dress was the peacock cotton (1yd @ $6) and the digital pattern. Once my muslin was adjusted, the dress was cut and sewn together in about 2-3 hours.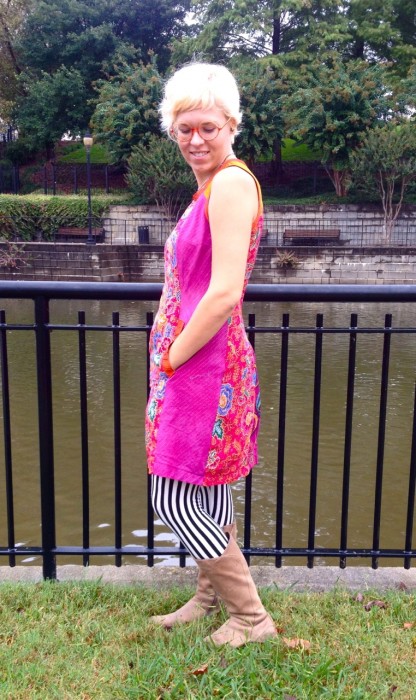 It's kinda the perfect dress. The Chloe pattern has simple design lines, is easy to make, and could be customized by fabric choice or pattern variations. Made in these quilting cottons, I can wear it for a bike ride at the beach, then out to dinner or some of the other fancy things I do. I can't wait to make it again!