Whoa! Detective Houndstooth nominated me for a blog award, and apparently that's the only criteria. It's a typical Nhi move, I swear, she is such a nice lady and I don't say that lightly. She's always offering help and extending invitations, but she stops short of Pollyanna. She even brought me a stash of plastic shopping bags from the  Anyhoo: LIEBSTER AWARD!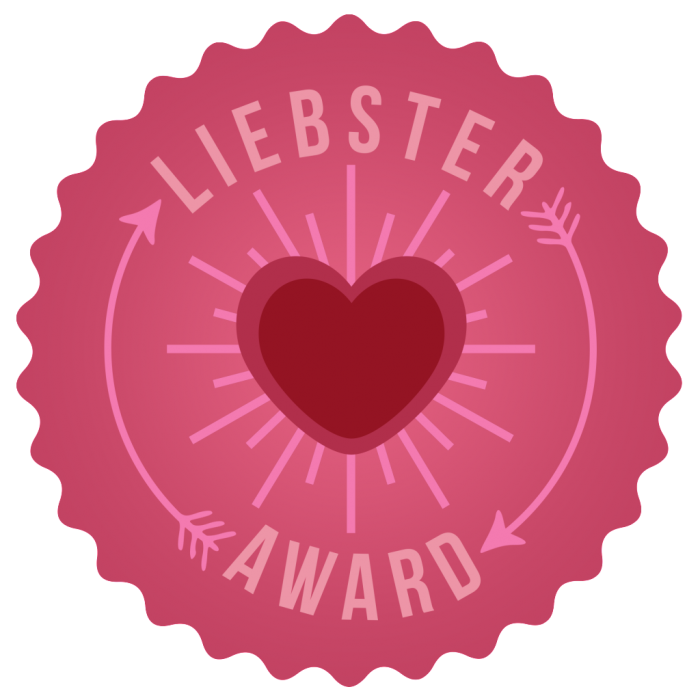 QUESTIONS FROM NHI
So here are Nhi's silly questions with my silly answers:
1) Serger thread vs sewing thread, who would win in a bare knuckle fight?
A: 6,000 yd for $2? Serger thread FTW! I also wrote a blog post about how I use cone thread on my sewing machine.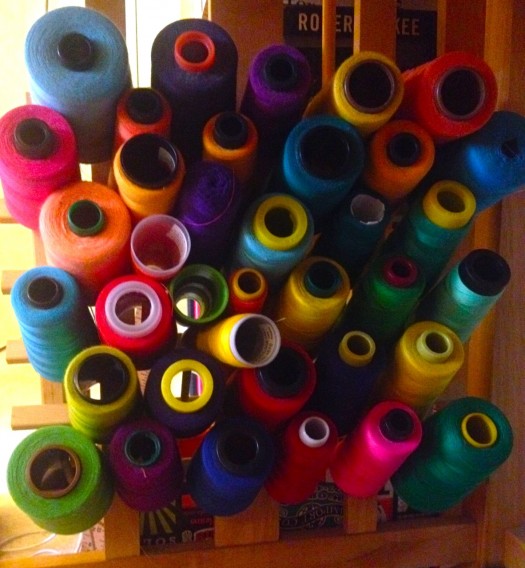 2) What are you wearing? Geez people. Don't make that question out to be creepy. It's a sewing blog for goodness' sake.
A: a new jersey tank which I just photographed, and my circus shorts, now dingy and covered in paint splatters.
3) If you were a fabric, which fabric would you be?
4) Which team are you on? Team Pins or Team No Pins?
A: I love yellow quilting pins for all projects.
5) If you were to invent any sewing notion, machine, accessory etc, what would it be? Yes, all your answers will be property of Detective Houndstooth and I will not share the millions I'll be making from your my ideas.
6)Which sewing "rule"(s) do you enjoy breaking the most?
A: I rarely grade seams, and have only recently began with muslins.
7) Which takes you longer sewing an item or blogging about that sewn item?
A: Definitely blogging, because it requires me getting gussied up, the right lighting, and either an available tripod or a willing husband.
8) How many times have you sewn a sleeve into a neckline? Common be honest, we're all friends here.
A: Never! But when I'm sewing a button-down shirt I often sew the front pieces on backwards, so that the plackets would be at the side seams.
9) If you were to come up with a fictitious sewing pattern line that would be nominated for "Most Likely to Fail", what would it be? Ex. Hats patterns for your cactus.
A: It would be useless household items have faces embroidered on it.
10) Truth or Myth: Stashes multiply like Gremlins if you get water on them?
A: That's whiskey you're thinking of.
My Questions:
1) What do you think is just a crazy thing to sew yourself?
2) What craft technique do you struggle with?
3) If budget and practicality weren't an issue, what would you most like to make?
4) Do you detest any sewing techniques?
5) What tool was the biggest dud?
6) How has the reality of sewing related to your expectations?
BLOGS I SUGGEST:
Nhi nominated all our local sewing friends, so I've had to dig deep in my blog collection.
1) Having Horns
2) Lisa at Small Things
3) Hannah at Knick Knacks and Rick Rack
4) Aline at Lazy Linchen
5) Caroline at Tiger Feet
6) Beastwares