I've been using this chair since 2009, and had this fabric in my stash since 2010. In 2013 I decided to put the two together, but I only got around to it in January 2014. It took about 90 minutes.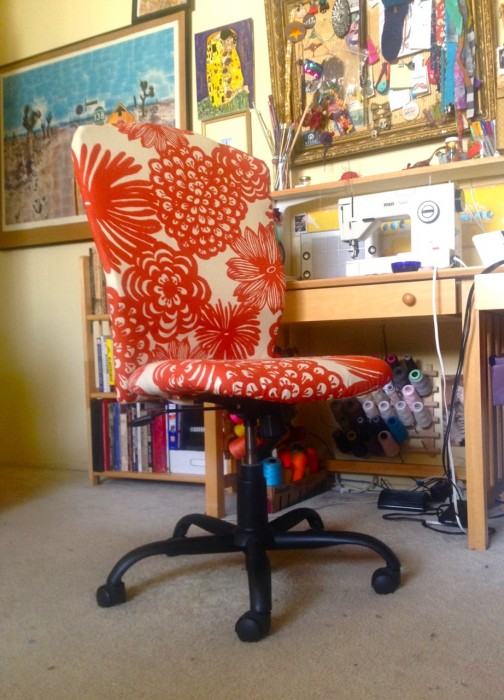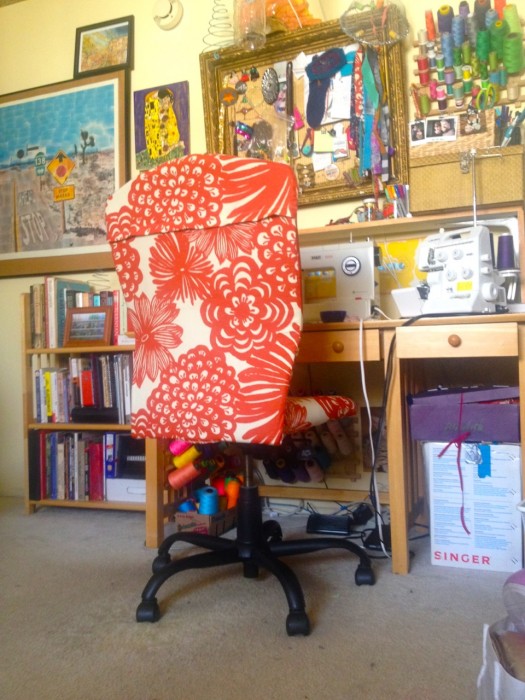 The fabric is organic cotton canvas, and I used almost all of it for this project. The remaining pieces went to my mom, so this was a very successful stash-busting project.
Here is the chair before: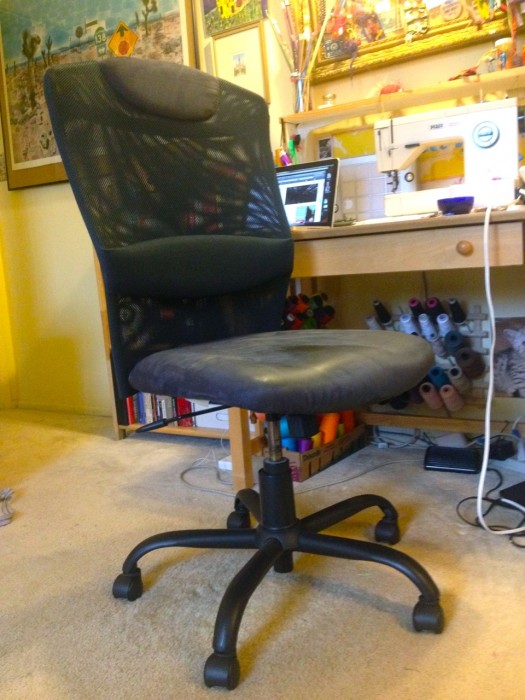 It was so much easier to just do this project than to procrastinate it any longer.