My wonderful vintage giraffe blouse is on the front page of BurdaStyle this weekend!
Now that it's getting some press, I'll reveal that whenever I wear this blouse, in my head I'm constantly singing a song about baby giraffes going out for ice cream. The words and melody change with every imaginary performance, but that's the secret theme.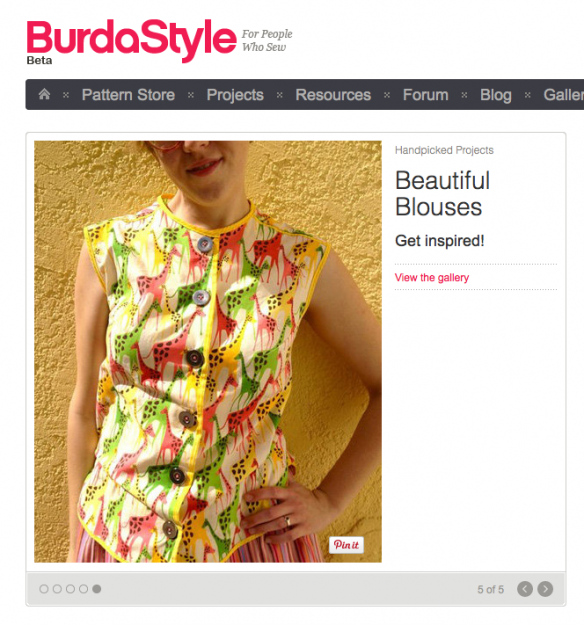 This is my first time on the homepage of Burda, and I'm so excited! It was selected for an inspiration feature on 'Beautiful Blouses,' along with some lovely other creations! I've been thinking about making a new button-up (or button-down?) with a different vintage fabric that I've been hanging onto since 2008, so now I'm definitely inspired.
You can see the blouse on Burda, or with more words and pictures on this blog. It was a great little surprise to discover this morning, and now I know what I'm going to wear today (assuming I ever change out of my bathrobe, yes I'm wearing it now, yes I'm tempted to wear it to buy lighters at the liquor store and get quarters from the laundromat).