Somehow in the mad rush that is preparing to leave for Burning Man, I whipped up some new shorts for my husband.
However I forgot that I was supposed to line them, and the loosely woven fabric started pulling while he wore them on the playa. Now they have a comfy, worn-in attitude that only comes from giant patches and after-the-fact lining.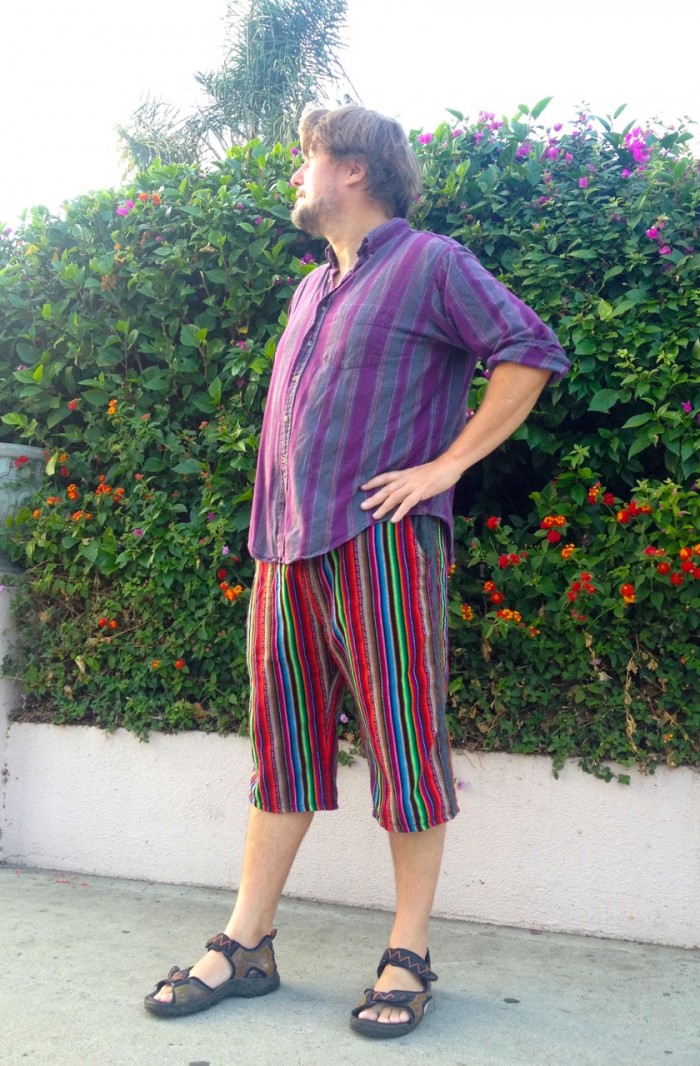 I got this polyester upholstery fabric from Fabric Planet in Venice, and used 1 yard for the shorts. The fabric wasn't quite wide enough, so I found a gray twill in my stash and used it all up on the side panels, waistband, and pockets. The lining fabric sat in my stash for only a few weeks, and was left over from a client's project.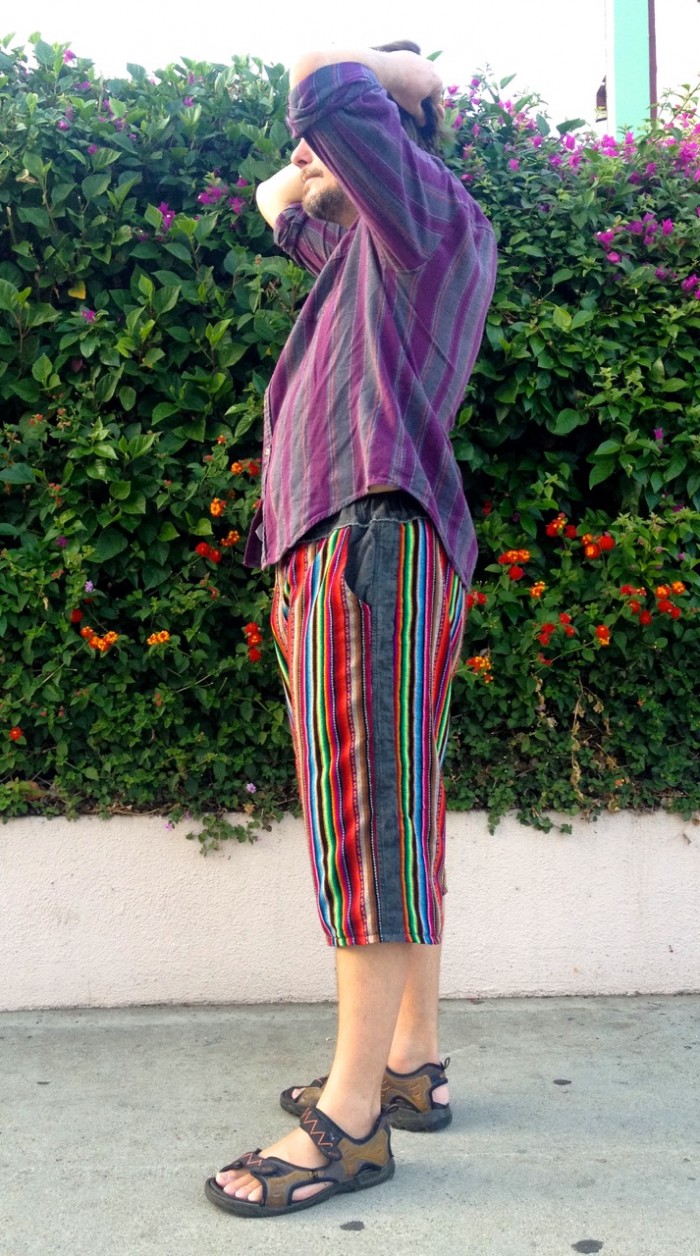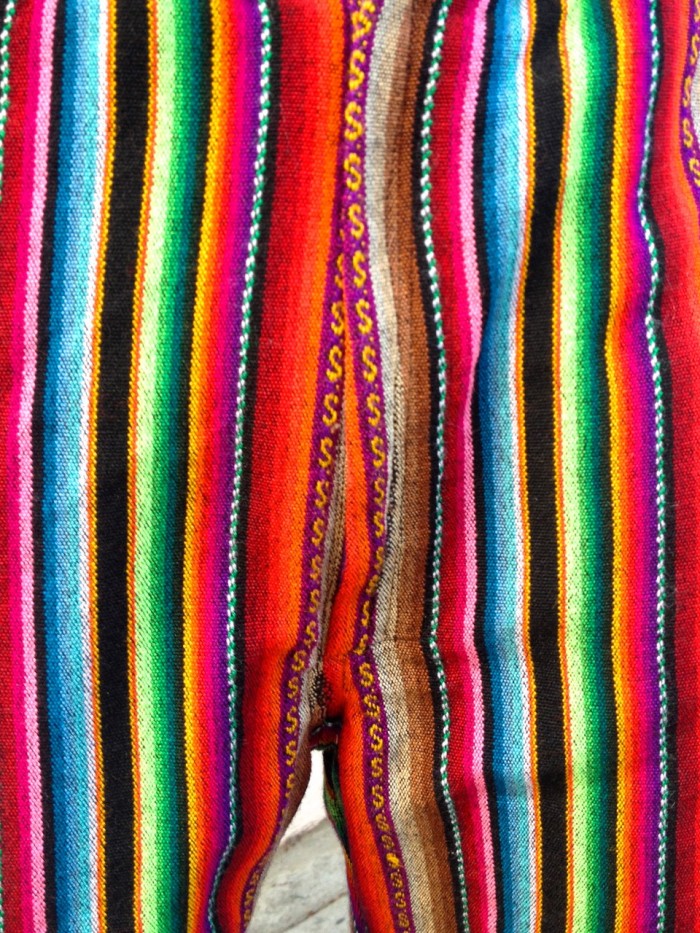 Our last name is Siadek and I love the little gold S pattern.
It's a pattern that I drafted myself and tweaked over the years, and I feel like I've finally achieved a good fit for Jason. So now I'm just going to make 5 new pairs.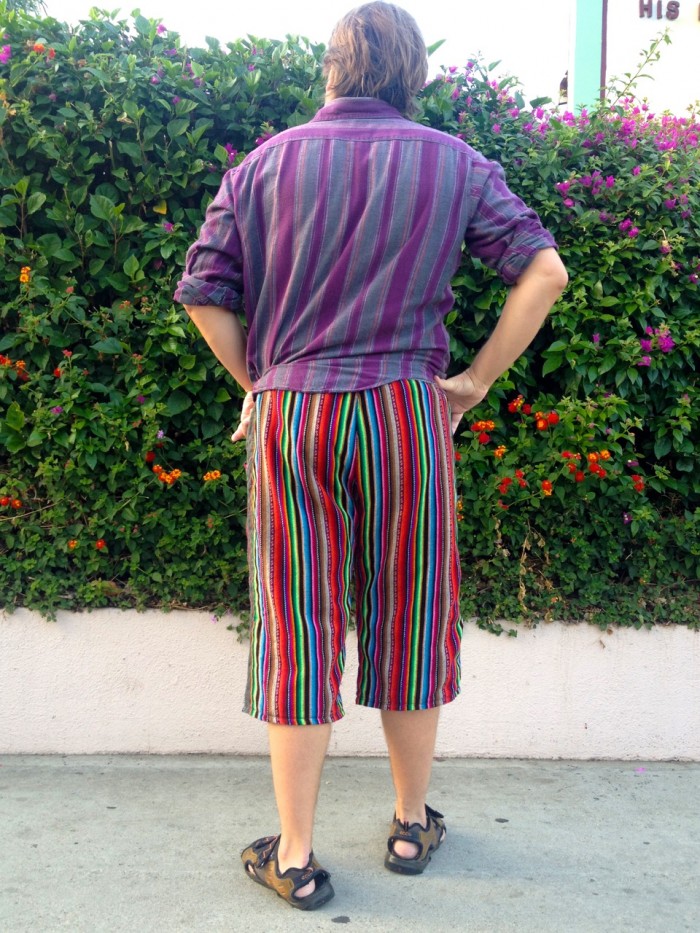 He calls these his 'dress shorts' and wears them to parties and other fun events, usually with sandals and his purple shirt (which I think is his favorite). He really loves this capri length, and I love making him clothing that suits his personality and comfort requirements without looking sloppy or boring.