I've been making more beaded fabric necklaces to give away at Burning Man. They're easy, recycled, colorful, and handmade!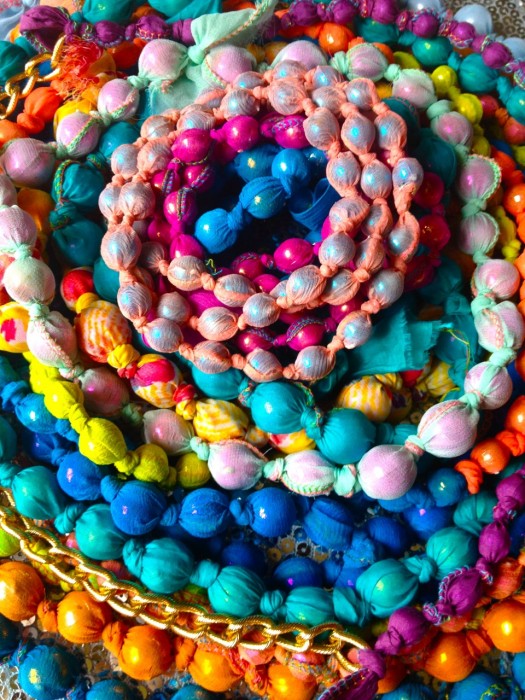 It's part playa prep, part procrastination from other work. Two birds with one stone!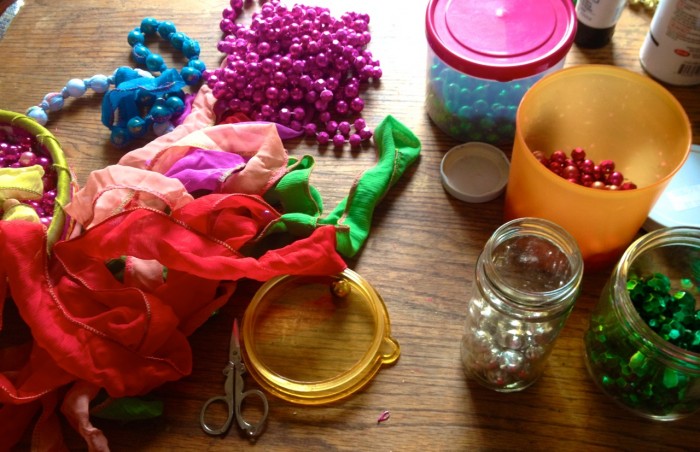 In case I don't see you to give you one of these, find out how to make your own!