I've been so damn prolific this year and this is all I manage to post. Burning Man is over but the cleaning isn't, and I've spent most of the day in bed. Story time!
In March I completely rearranged the New Orleans apartment, and part of that redecoration was getting a plant for the bathroom. Something leafy to fill the corner behind the toilet and give the grime some jungle charm, and I got a plucky offshoot from a neighbor's garden.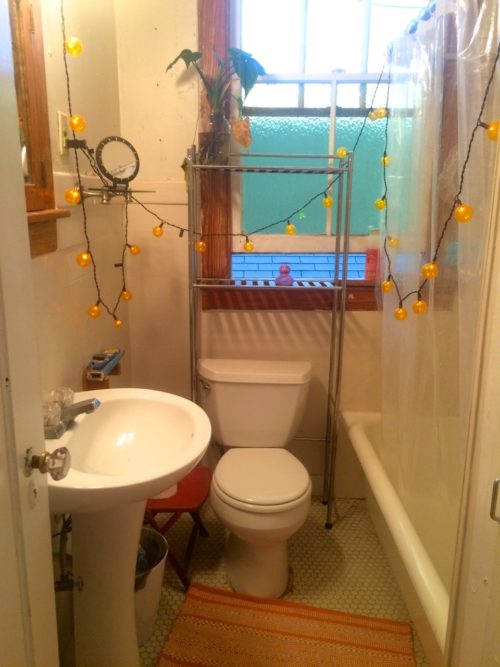 I painted a pot and stand gold, I draped pink Mardi Gras beads on my plant, and got a ping of satisfaction every time I walked past my bathroom.
After a few weeks, the lengthening stalks told me the plant wasn't getting enough light, so I moved it from its gold stand in the corner to the shelf in front of the window. It was still leggy, but it seemed to be adjusting. Over a few months I watched my plant grow thin and start to yellow. A larger pot helped but didn't address the real problem.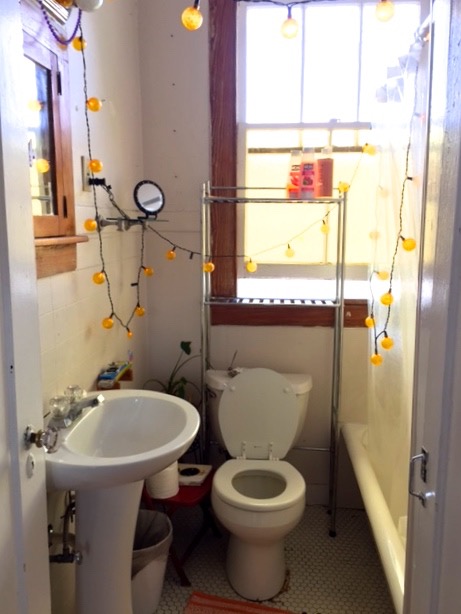 One day I looked into the bathroom to admire my plant, and instead of satisfaction I had a reality check.
My desire to keep that plant in my bathroom was killing the plant and filling me with guilt. That plant's need for sunlight had nothing to do with my desire for a plant that would thrive in my bathroom. I had to let go of how I wanted things to be and accept reality.
I immediately moved the plant outside, laughed at my foolishness, and have loved seeing the plant thrive on my back deck. It's been an excellent object lesson in acceptance of myself and others.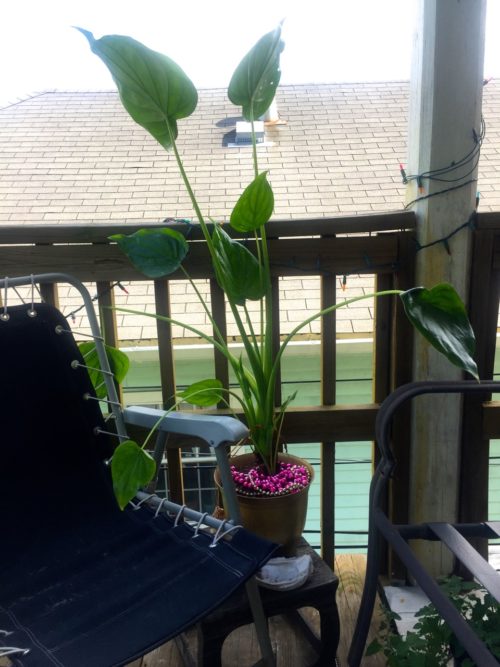 I'm looking forward to choosing an appropriate plant for the bathroom when I go back, and having a glass of sake with this creole queen.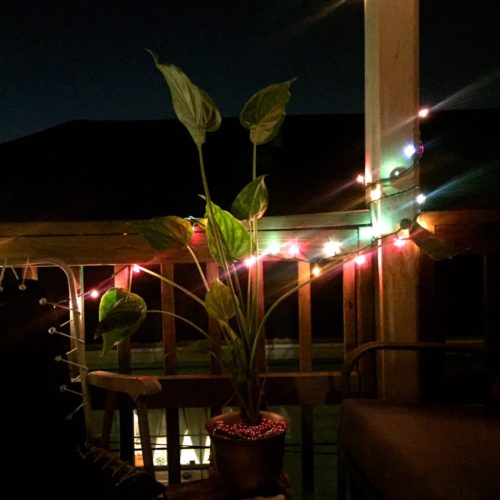 How's that for turning 30 tao reflection? I'll mike drop on my favorite Gandhi quote.