I love making puppets, and I think they are wonderful toys for adults (and excellent liquor bottle covers). But kids want to play too, and it's not much fun playing with a hand puppet you could fit your whole head into. It's an obvious solution: tiny hand puppets!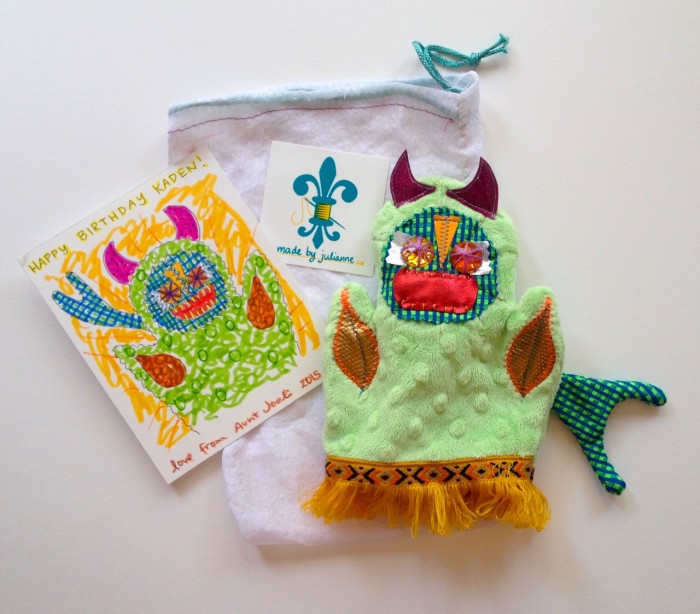 This one was made for my youngest nephew's 7th birthday, using many of the same fabrics from the funky hoodie I made for him last year. For scale, the sticker below is just under 3″ square. The puppet came first, and the drawing came after.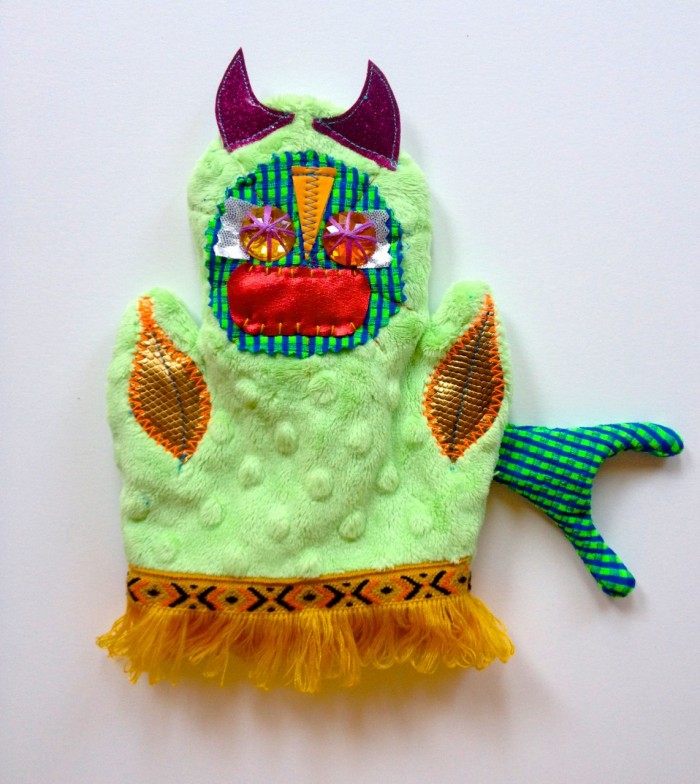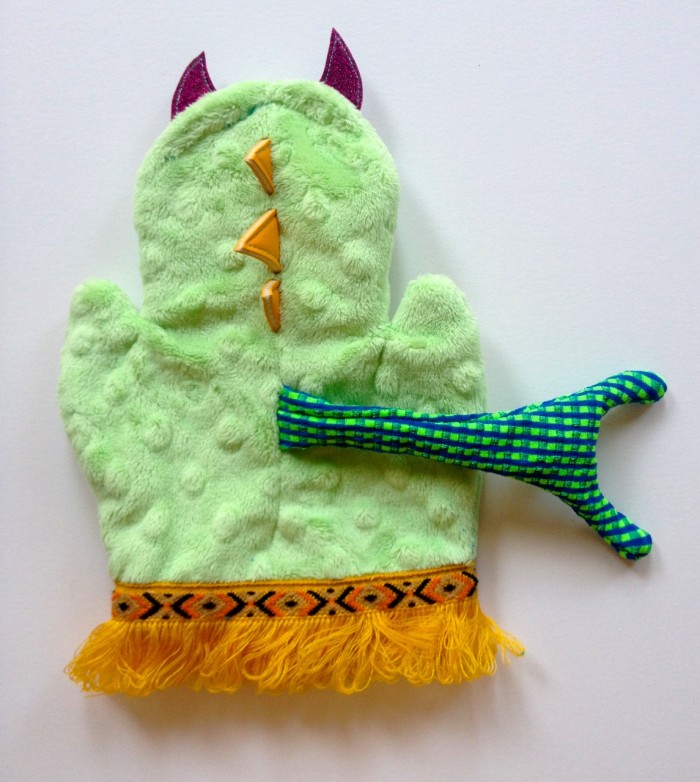 My sister tells me that this strange creature is actually a Tickle Monster, and is quite ferocious with its prey.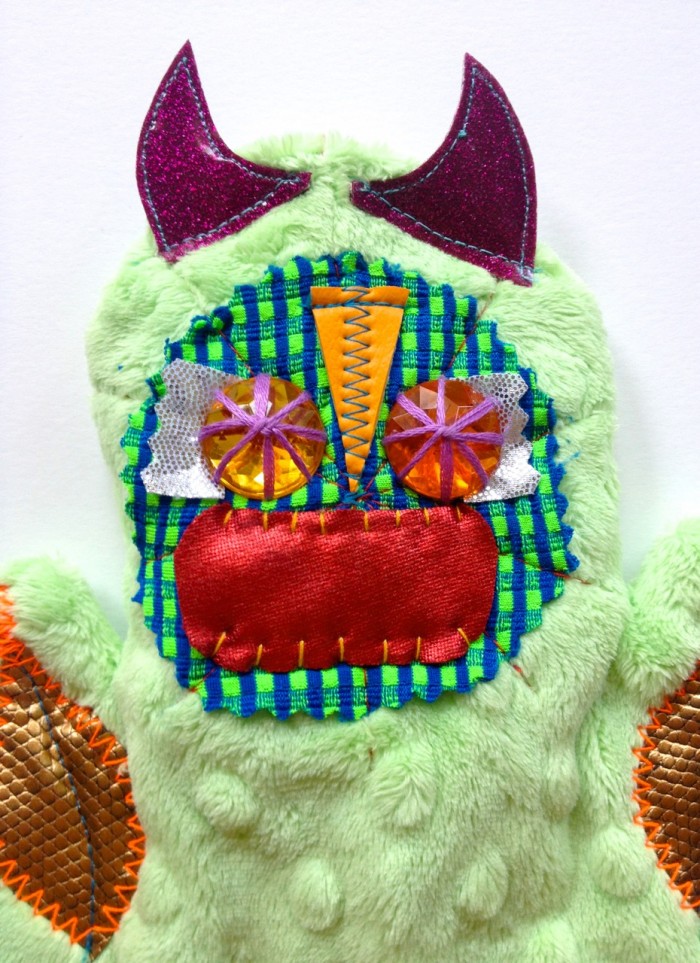 Minky dot body, lycra face, rhinestone eyes, vinyl accents. Clearly I had a very fun evening working on this.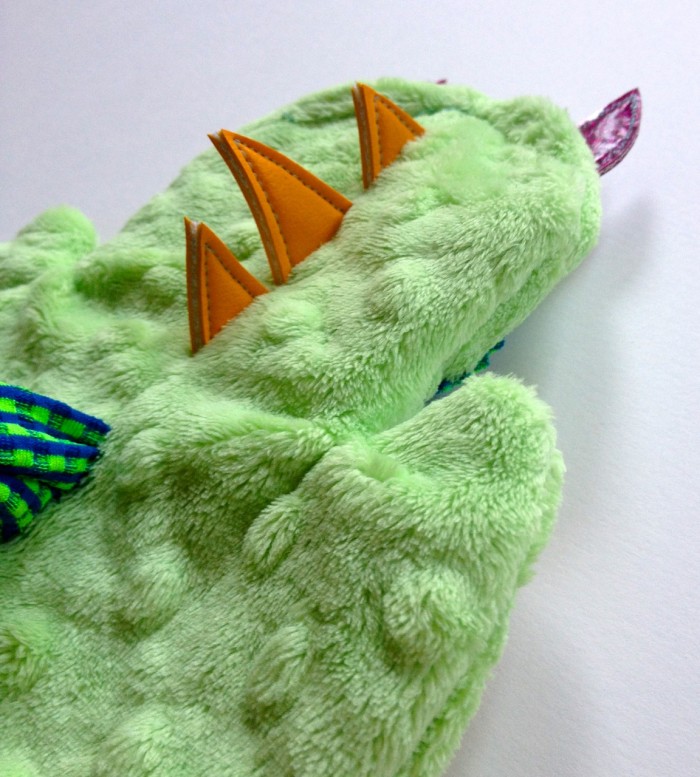 I love combining materials and ideas into these strange creatures, and I love making toys for my favorite kids to be weird with. And who doesn't love Tickle Monsters?!