My adorable little niece has been at it again, always growing up! She's almost 13, and exactly like her momma has entered the somewhat moody 'my favorite color is black' phase of her life (and is just as sweet and funny as ever, but now with added introspection and an Instagram account).
I should have been working on projects for clients, but one morning I came across these gray and black remnants and dropped everything to whip up a hoodie for my little brooding ray of sunshine.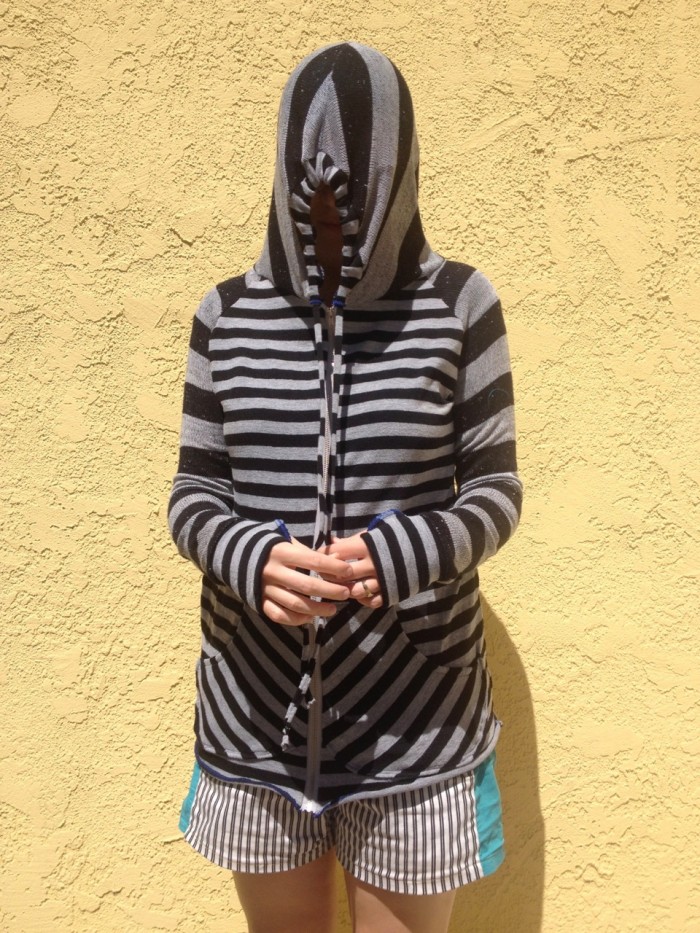 I wanted the hoodie to feel like a cocoon, something she could retreat into, something that would make her mother say "I can't see your face!"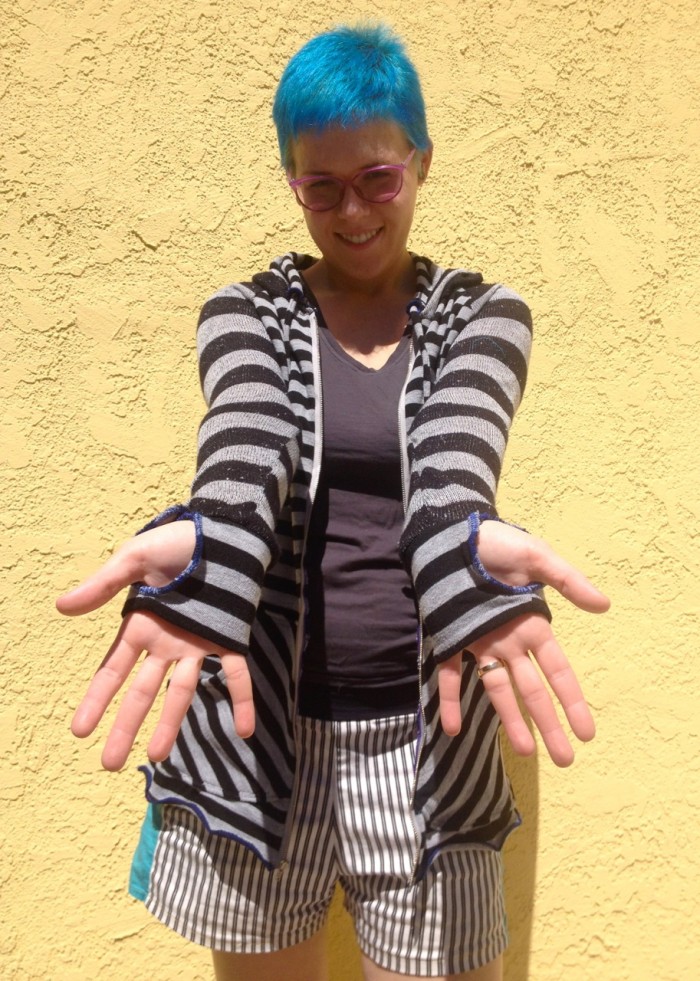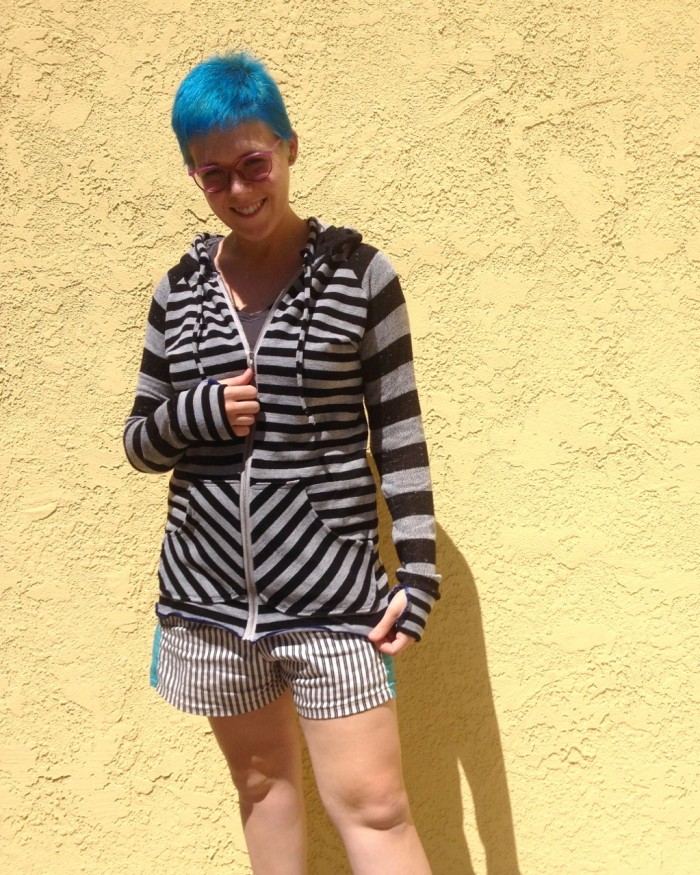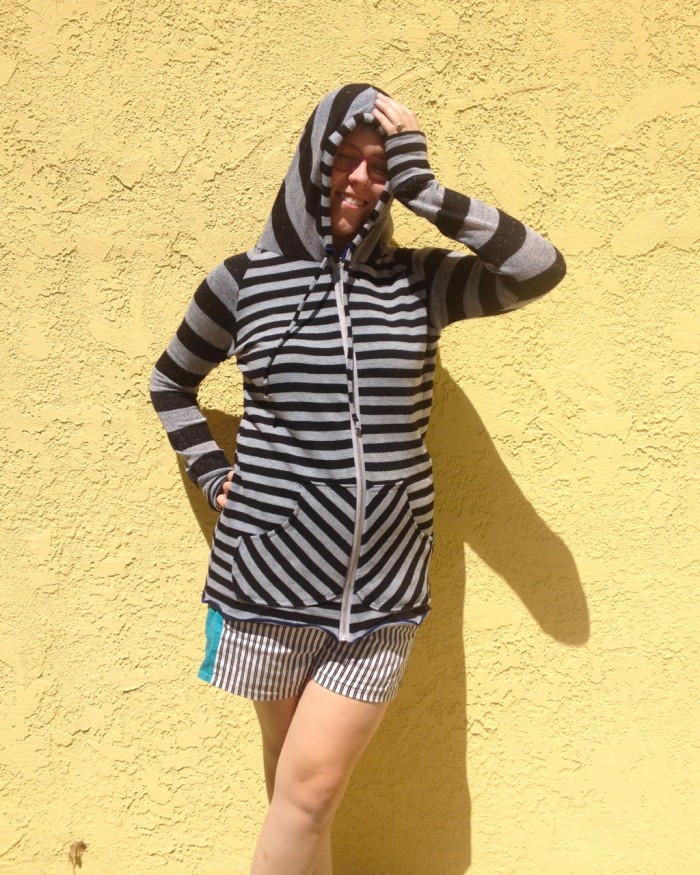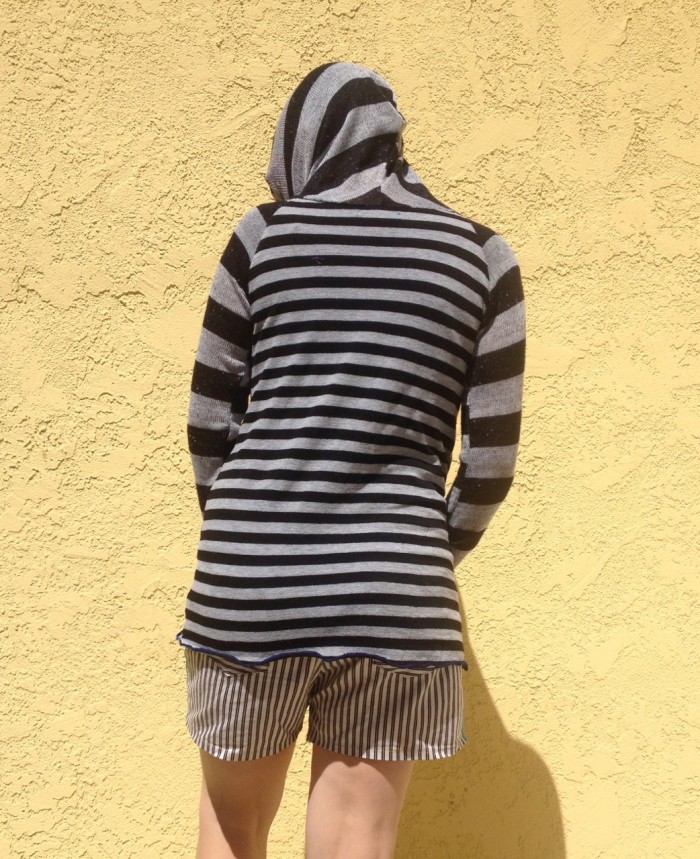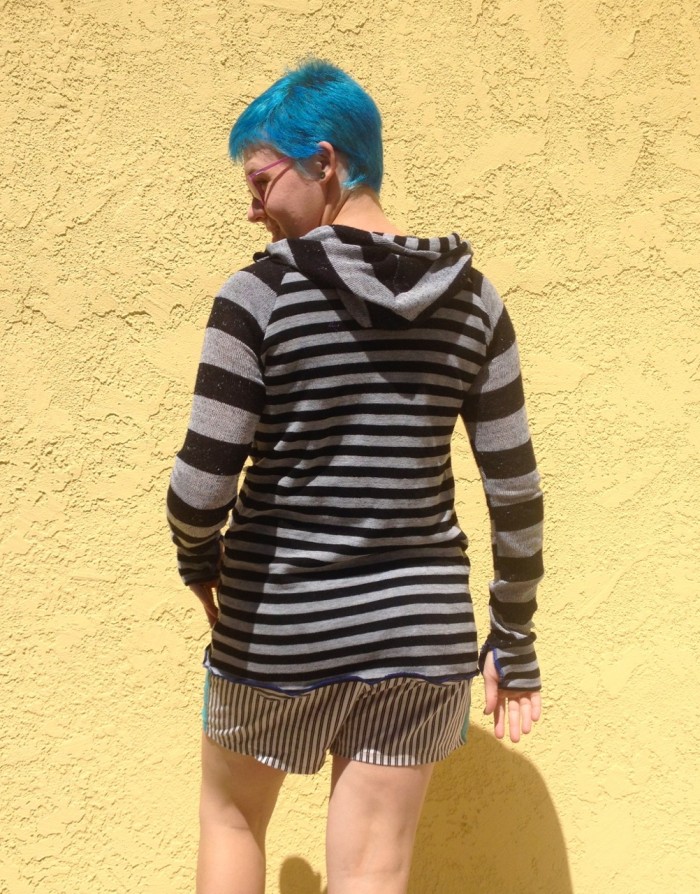 So it's all remnant fabrics, and the silver zipper was also from my stash. I had purple and blue thread in my serger, which happens to be Allia's current favorite color besides black and gray. I used a vintage raglan pattern as a base, and added the hood and pockets.
Of course now her little brother wants one too, but his should be green and blue, and he drew me a picture of poop as payment.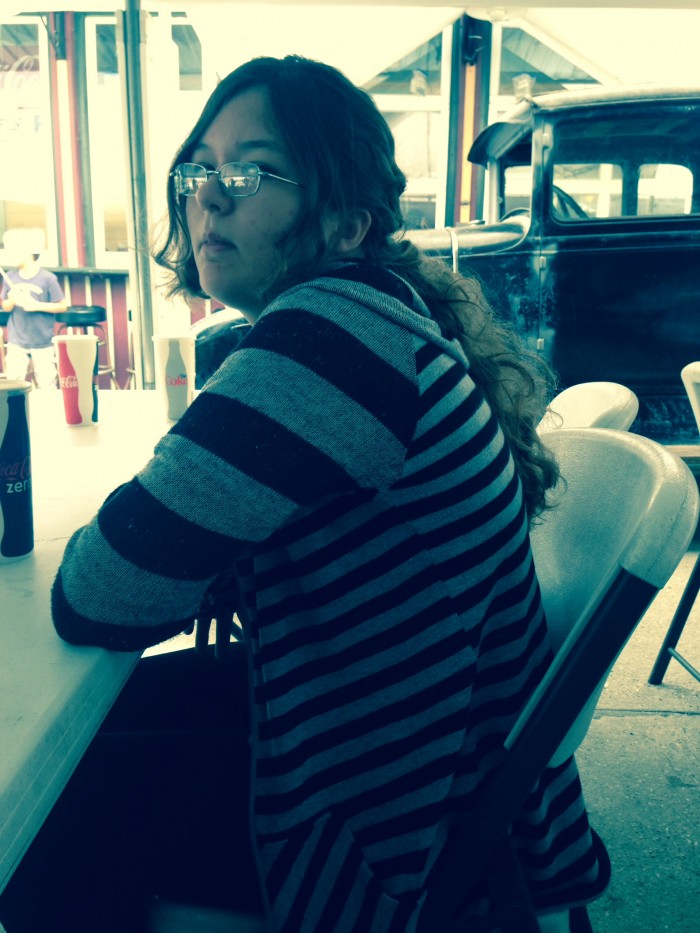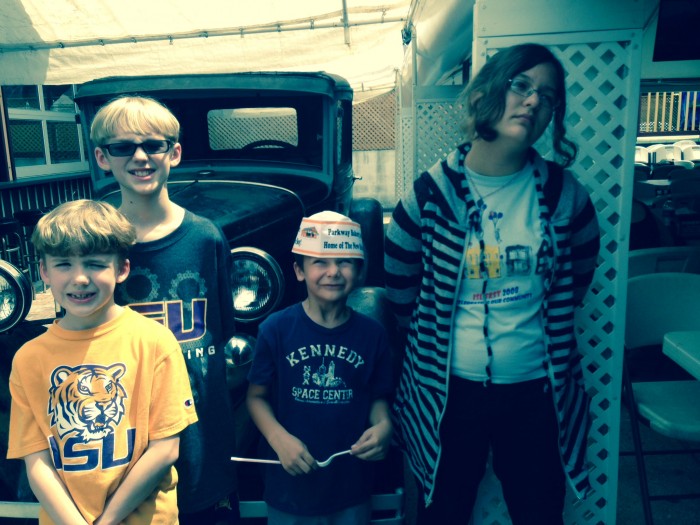 Don't let that look on her face fool you, she's just as weird and silly as the rest of us.