I got to design another float for Krewe du Vieux! This was my second year serving as creative director for LEWD, a subkrewe of very talented perverts. With a tight 7 week schedule we deconstruct the former float, make structural renovations, design a concept with costumes and throws, and build the damn thing. The three hour parade is one the highlights of my year and the entire process is truly a dream come true.
This year we are celebrating the 300th anniversary of the founding of New Orleans! The theme of the parade was Bienville's Wet Dream (satirizing our city's founder Jean-Baptise Bienville). LEWD's take on it was "300 Years Cums Quick" and referenced our endemic flooding with a torrential swamp mutant entertaining our tattooed pater on a bucking catfish. Surrounded by springy light up penises!
The forecast called for catastrophic rain, and the city was smothered with terrifying lighting that whole afternoon. Luckily the power didn't go out as I was furiously hot-gluing last minute costume accessories in my studio. It was pouring as we drove towards the French Quarter, but by the time I finished my facepaint the skies were clear! It was a truly divine night and so artistically satisfying.
Our faithful photographic friend Gus captured these shots above from the route and were published on Where Y'at.
I was even interviewed on the local news while in my parade costume! (at 1:23)
I also got lots of behind-the-scenes-in-process shots! You can see some of the float building process, and also the fun we have creating with each other.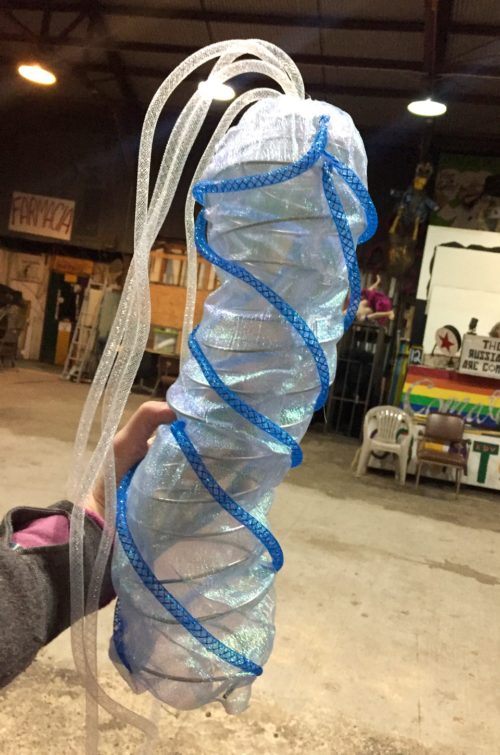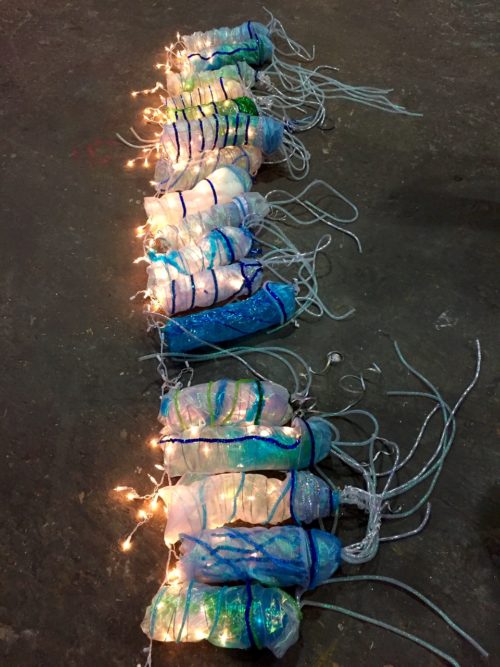 When it's time to deconstruct this float I anticipate a lot of conflict over who gets to keep this prop. The lights even twinkle!