I made a Halloween costume for a 5 year old who wanted to be a classic ghost. Her momma sent me this as inspiration. And here's the client's original sketch: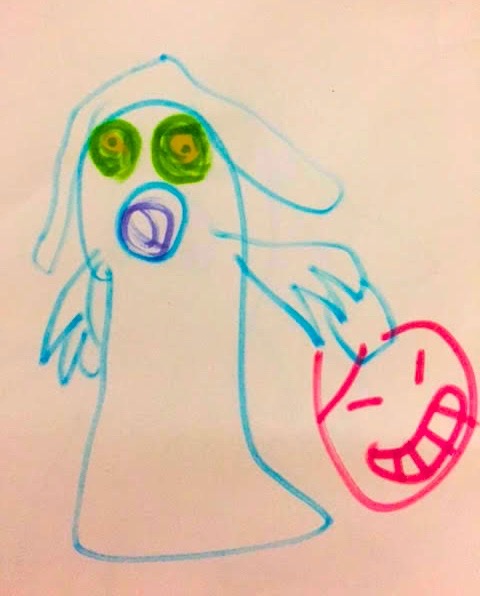 And I made this: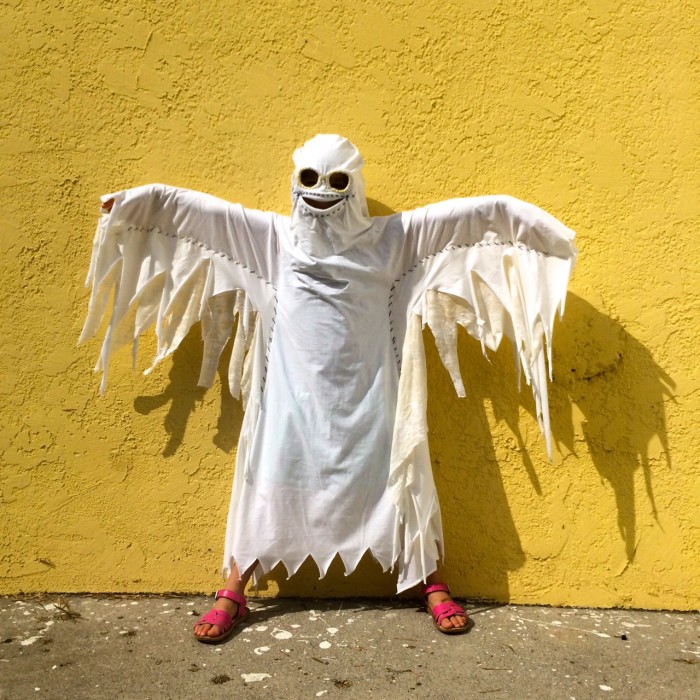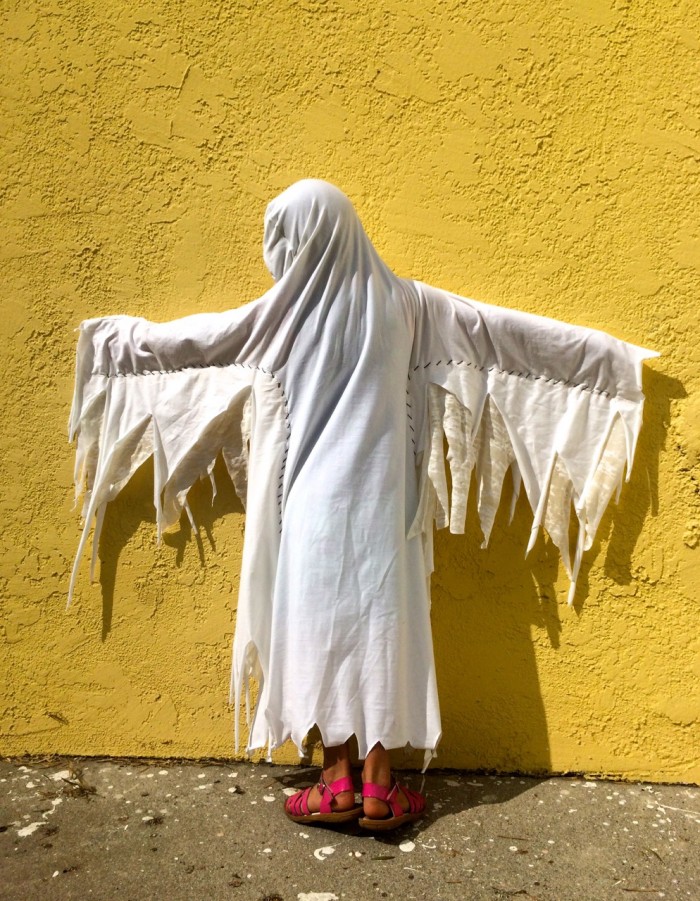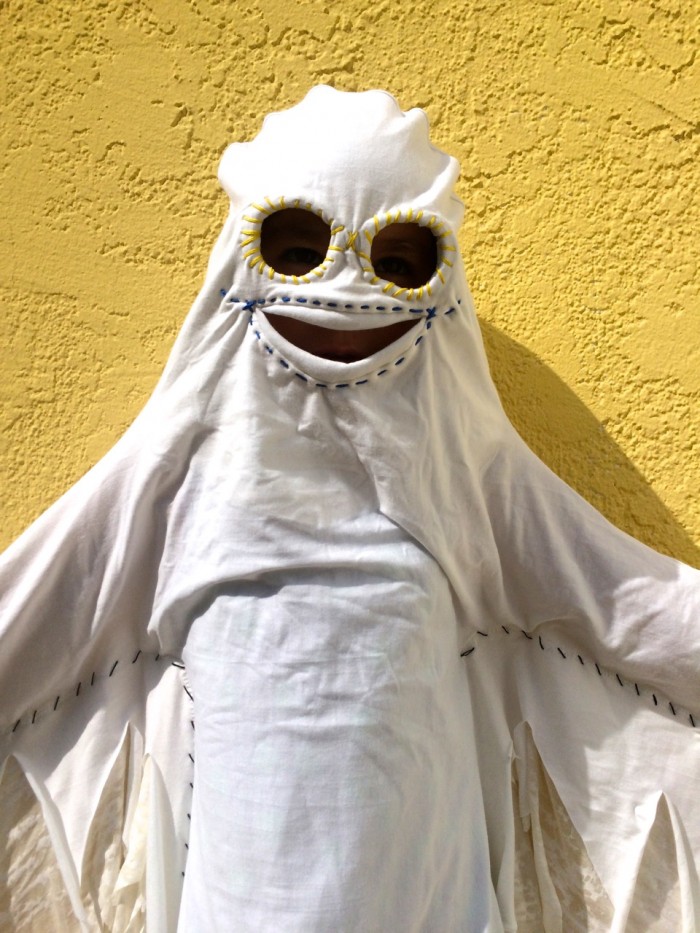 Similarly to the original costume, I used sunglasses to keep the costume in place.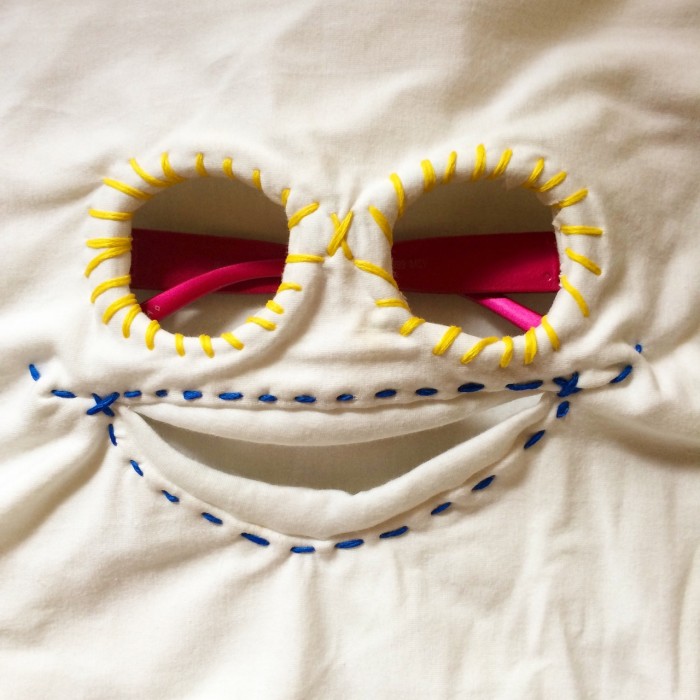 She was just so cute (I mean scary) so here's a ton of action shots. She told me that she died from eating too much candy.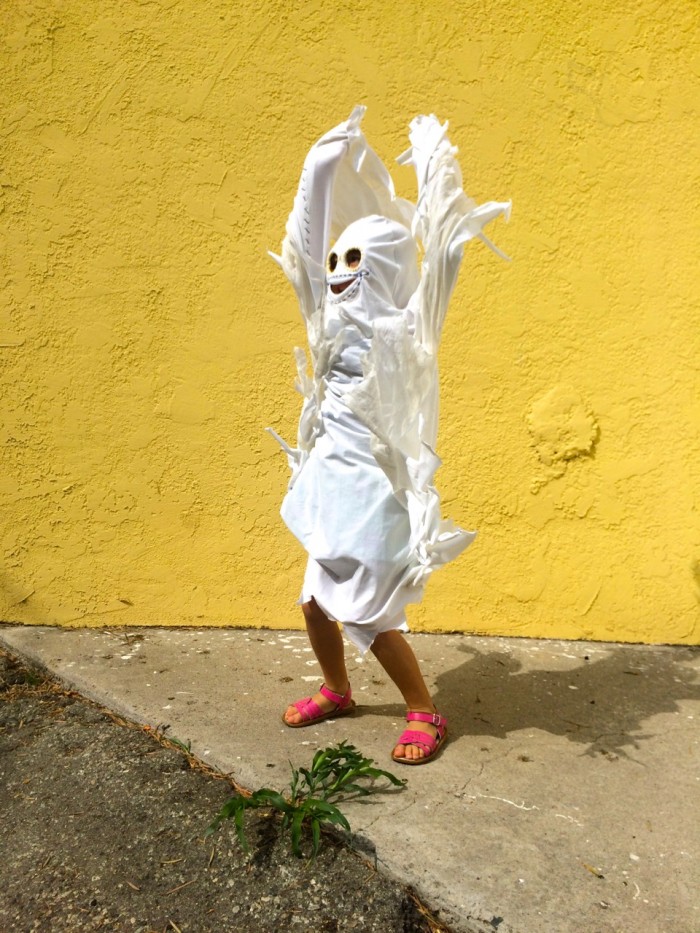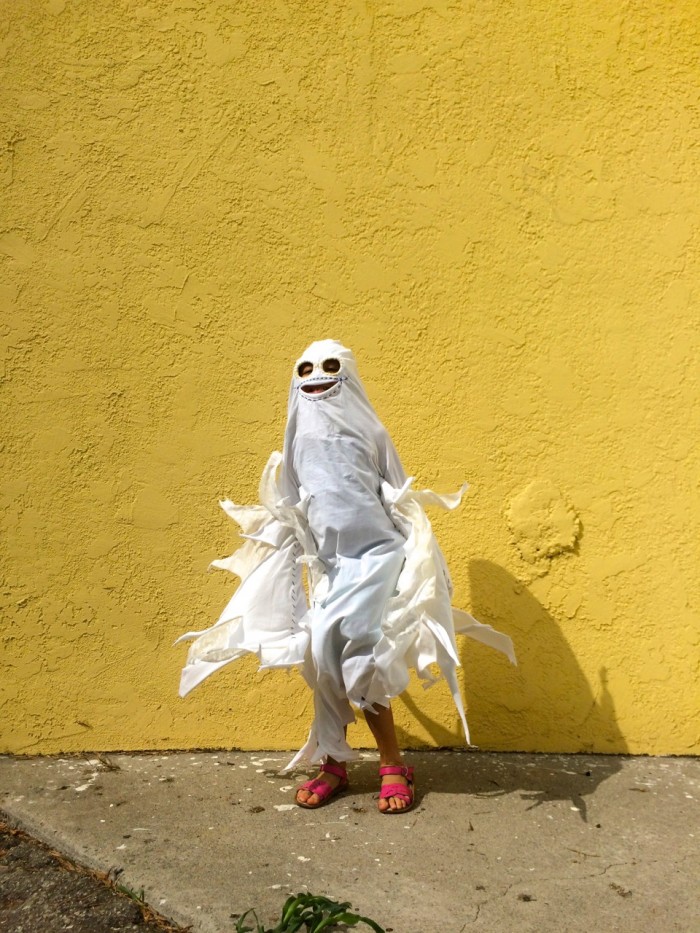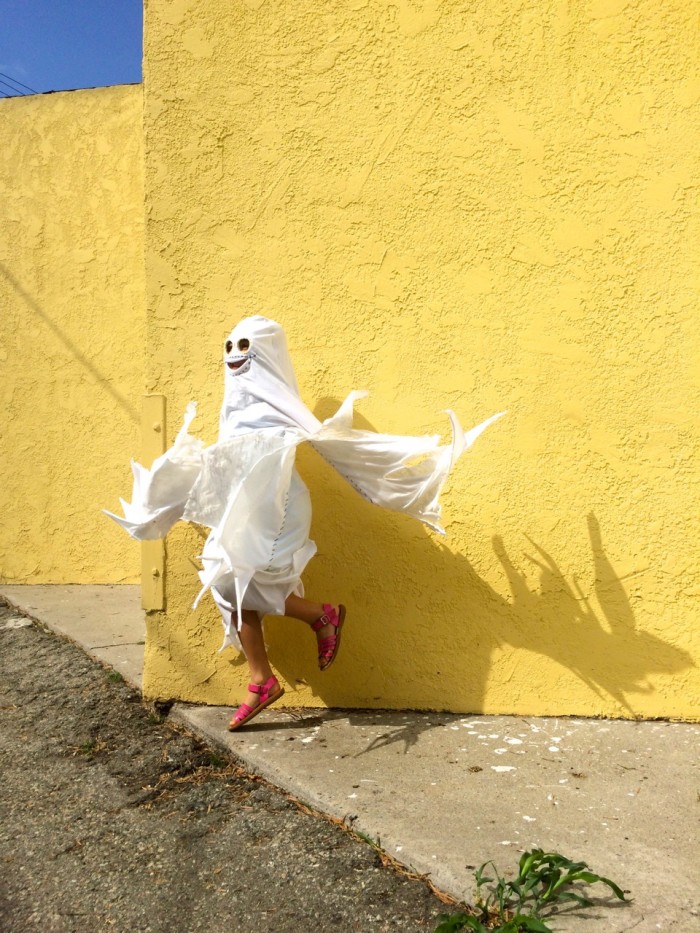 And then my excellent husband made this!