I made myself this sleeveless tee, but it didn't fit. It so totally didn't fit me that it fits Shing really well, and Shing is a tiny Asian woman.
Shing normally dresses in a pallette of gray and khaki, and she creates art in my spectrum of aqua, coral, and goldenrod. So fittingly, my clothing matches her imagination.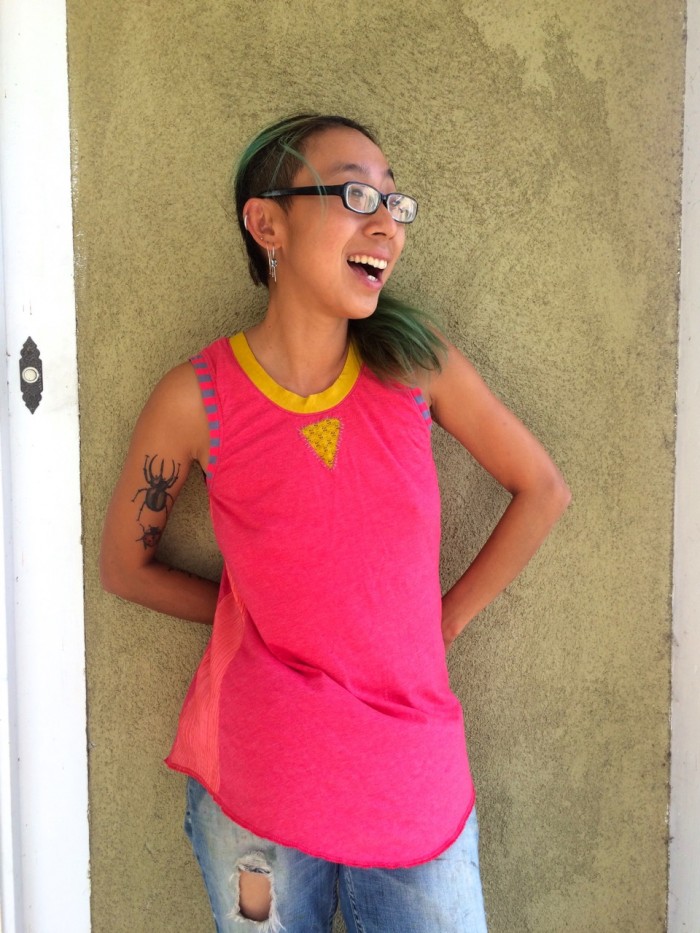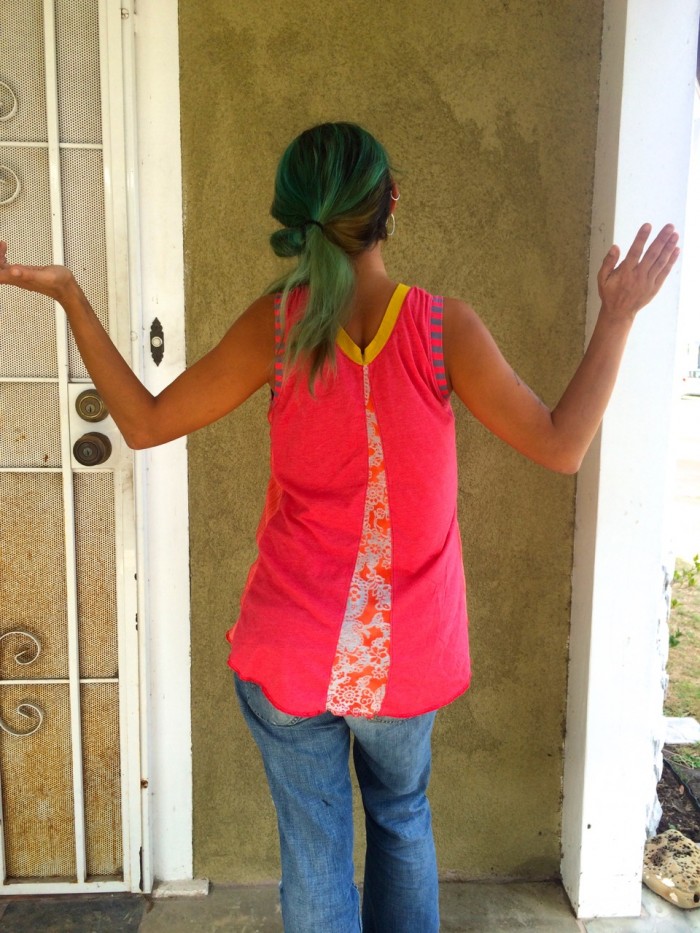 This shirt was made from all fabrics and remnants in my stash, and this lace triangle is just about my favorite: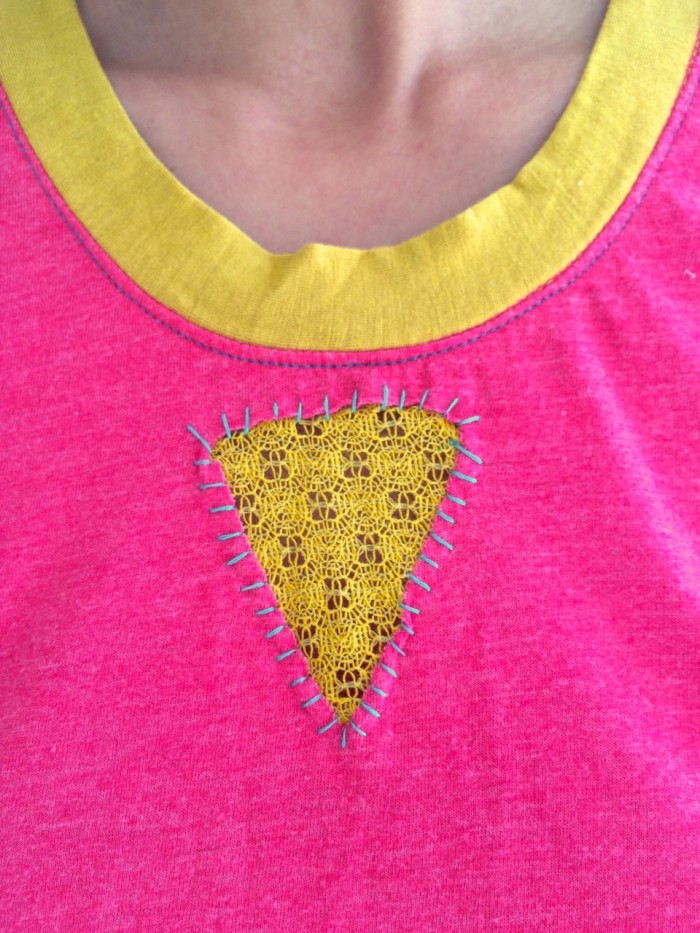 Godspeed, pretty tank top. Enjoy your new life with someone who actually fits you.