I came across a whole bunch of vintage chunky acrylic yarn at a thrift store, so I've been making shopping bags with it. Easy, doesn't require attention, and makes a useful non-specific gift.
Because the yarn is so thick and I used 8mm needles, the bag isn't very net-like. I know if I were to use bigger needles this project would be faster with more open space, but I really don't like the feel of big needles in my hand.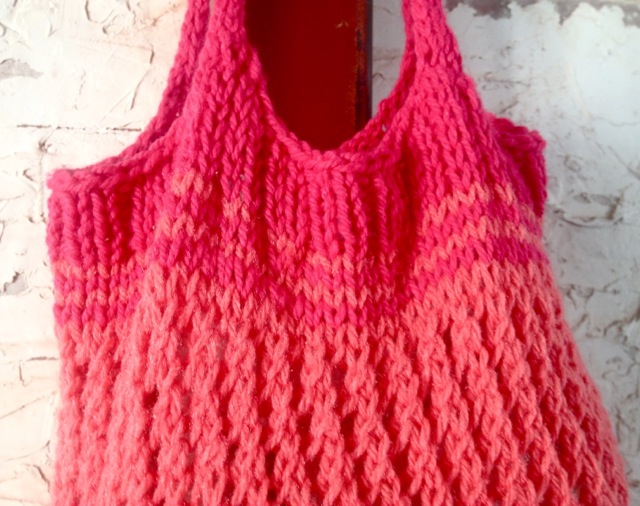 I've also realized how bored I get with YO, k2tog. I never really get into the rhythm of knitting, so I'll be exploring other approaches for the rest of the yarn.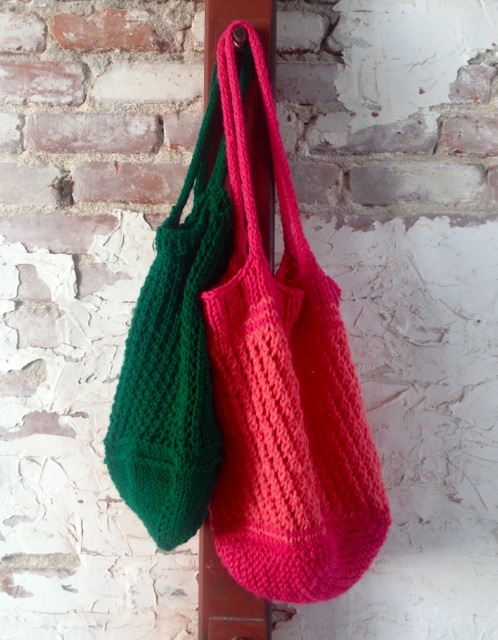 I made it around the same time as I made my mom's shopping bag.