I've never had a clear answer to the get-to-know-you question 'what's your favorite holiday?' until now. It's so obviously Mardi Gras! I grew up with the Mardi Gras, I know how to hang at a parade, I've made bead crafts my whole life, I tramp around the Quarter with friends on St Anne's, and I thought I knew what it was about.
In true Mardi Gras voodoo fashion, I was called. A friend connected me to his Krewe, Jason and I quickly re-arranged our travel plans, and our local network helped us make it happen. The world is what I make, and making costumes for one of my favorite parades felt like destiny.
AND THEN Jason and I were asked to be guardians! We would wear our official tee shirts and act as support as our drunken Krewe careened for miles through the French Quarter. My job was to be a buffer between the marchers and our jazz band, so I got to hear the great music and laugh with the Krewe all night. And of course, offer some 5 star level costume support.
What a group! Krewe du LEWD is a sub-krewe of Krewe du Vieux, which celebrated its 30th XXX anniversary as I celebrated my initiation.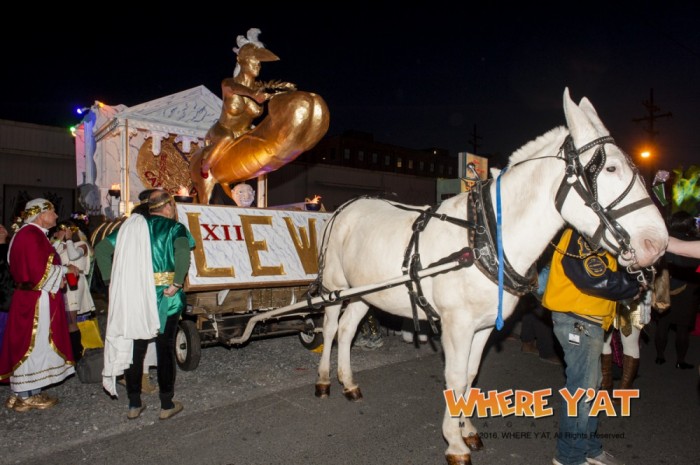 A group of volunteers built the float and Blanche the mule pulled it through the Quarter. Such glory!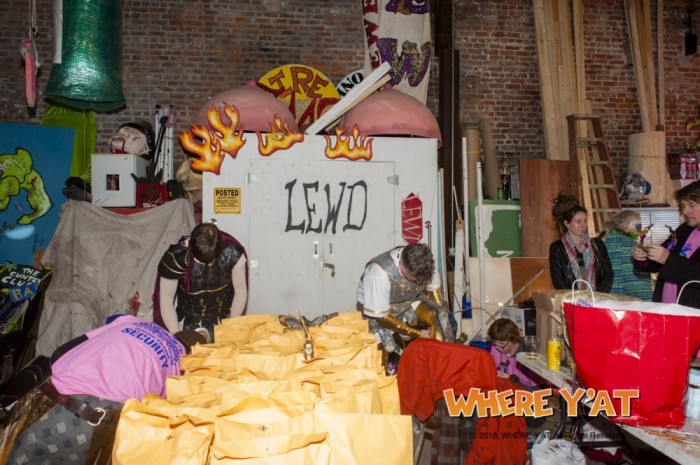 You can see me on the bottom right, furiously hot gluing as we prepare to roll. Costume designer gets it done! I've never worked so close to my deadline before, even with Burning Man; I've never asked for help before, and I look back at the whole project with pride, relief, and gratitude.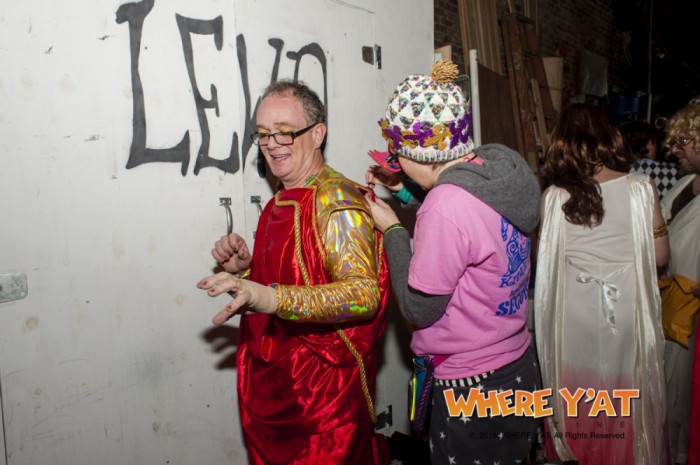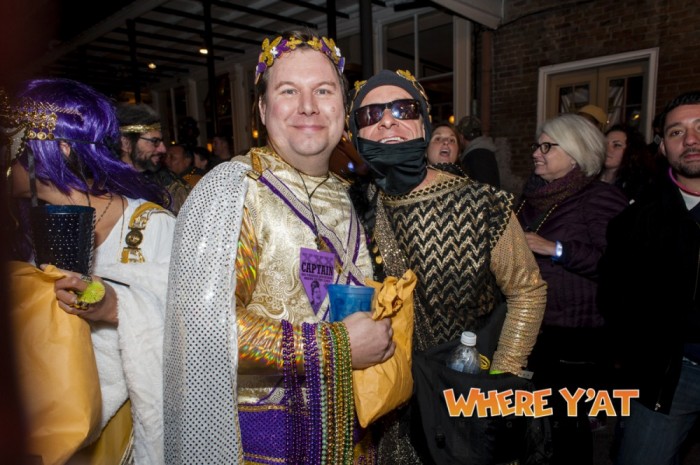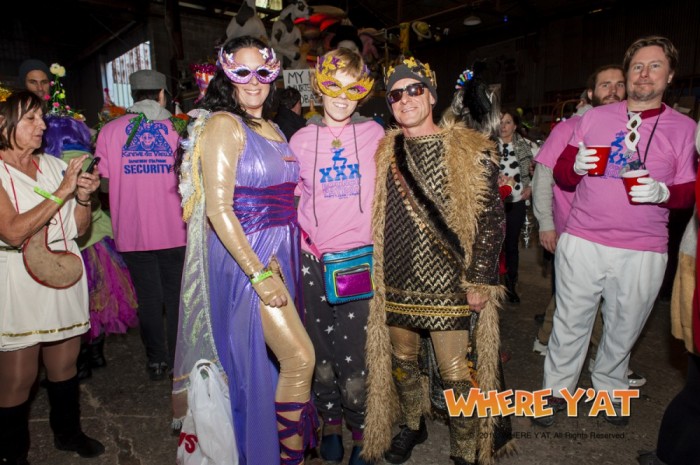 These two troublemakers are a Mardi Gras Isis and CaliguNOLA himself (and two of my favorite LEWDists)!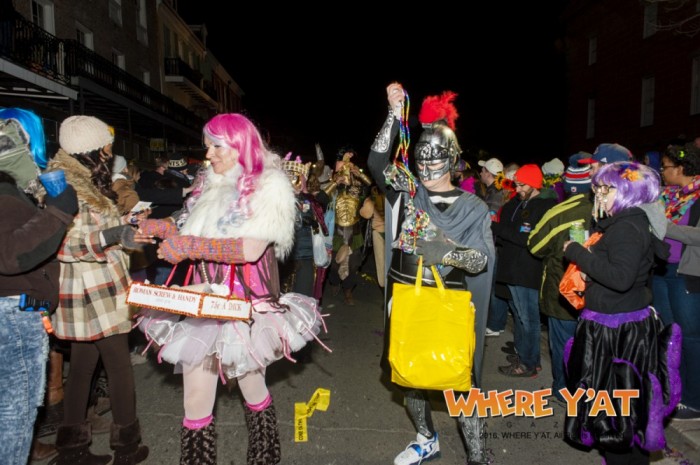 Miss Pink Mess above is the Spirit of Roman Candy (basically a taffy stick sold in Audubon Zoo).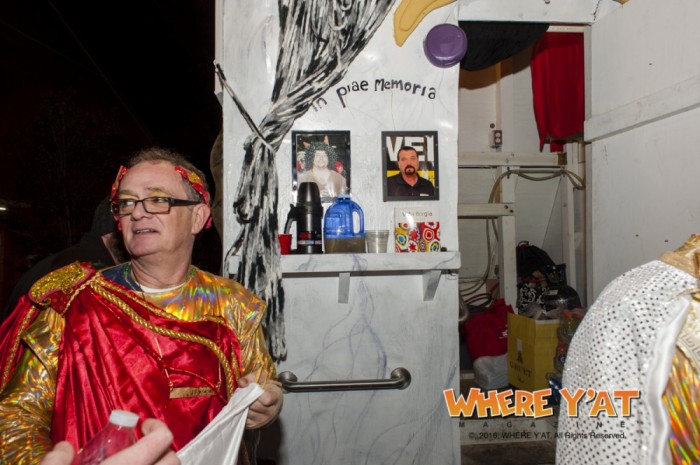 The Senator! He requested a two-piece toga, which is basically a toga shirt worn over a toga skirt. The toga layer is worn over his gold long-sleeve and pants (worn over thermals).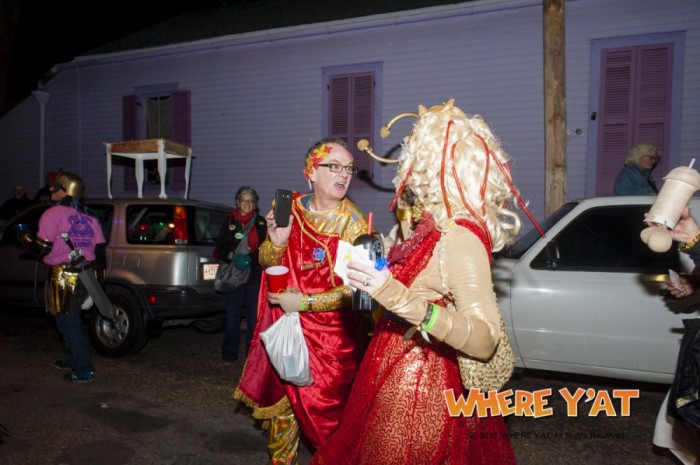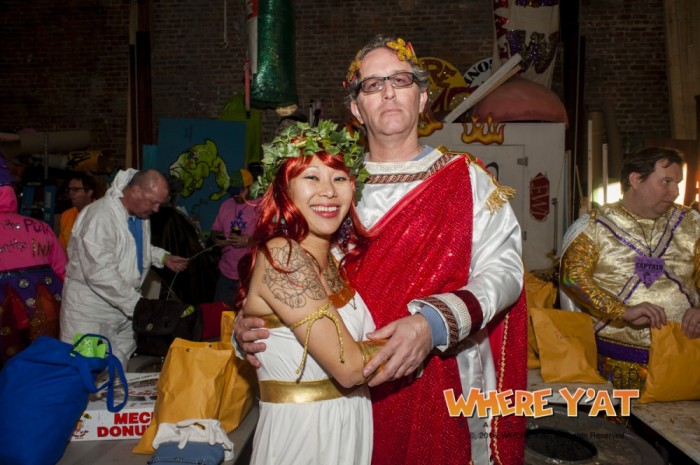 I made his costume too: tunic, toga wrap, and wreath. The wrap is lined for comfort, so he can wear it for Red Dress Run and not worry about sparkly chafing!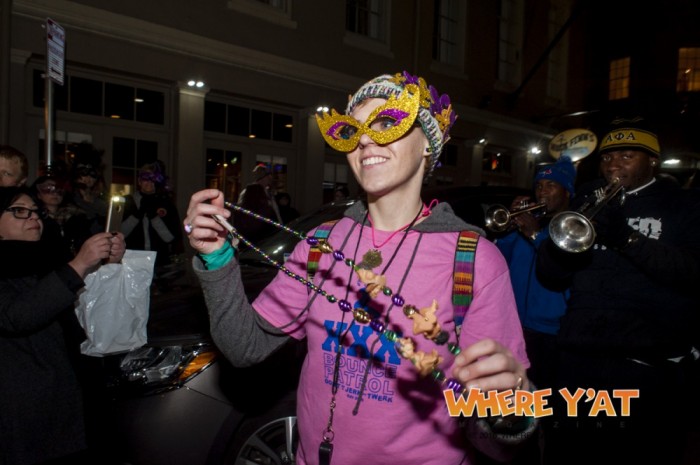 Thank you to Gus from Where Y'at for the great photos!
If you're still suffering with post-Mardi Gras post-Lent blues, check out this great video my husband made of our night.

Mardi Gras / Krewe de Lewd 2016 / Krewe de Vieux XXX from Jason Siadek on Vimeo.