Early February in Los Angeles means that I'm planning my summer wardrobe. I'm only half kidding.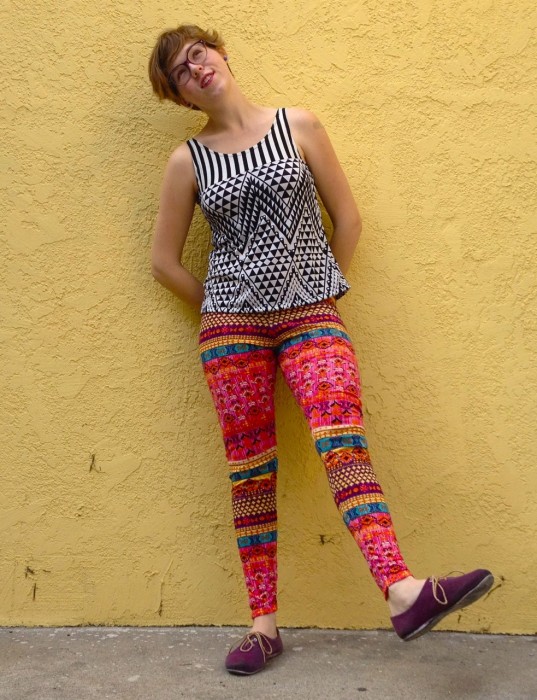 Not only were all the fabrics used for this tank scraps, but they were scraps from projects that I sold. That is stash-busting with a vengeance! Also, it took about 20 minutes.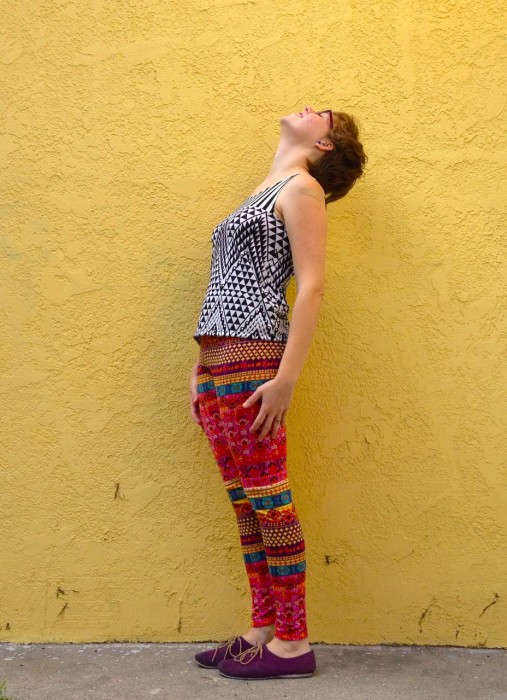 The yoke fabric is a cotton-lycra blend, and the awesome geo-delic print at the bottom is pure synthetic. I feel like I need a red bra to wear with this.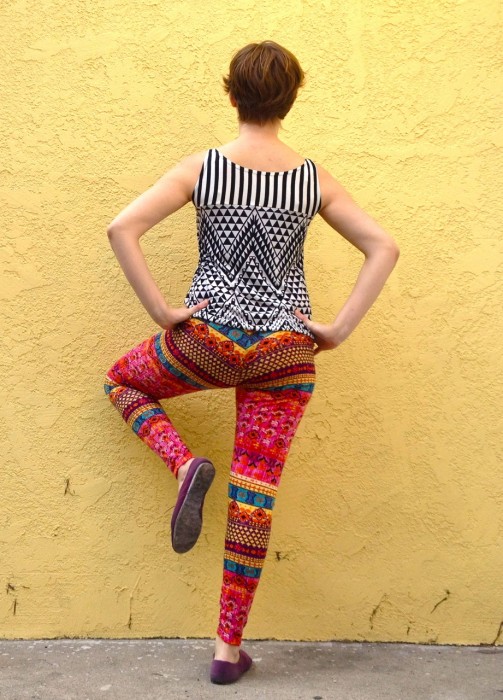 BTW, I totally just wore this outfit to my doctor's office. I tried to put on regular pants, but just couldn't do it, and every single person who I encountered did a head-to-toe double take. Also, all you ladies get your HPV vaccines ASAP.
You may recognize the leggings from my Animal Collective tee–this is my spirit fabric!
Even I'm only just able to go out bare-legged, tanks are always great for layering. Huzzah!