I'm not into steampunk at all but I am into the fabulous and absurd, so pink and ruby epaulettes are right up my alley.
They look pretty damn good on my silver blazer, and would also kick ass at Burning Man and beyond.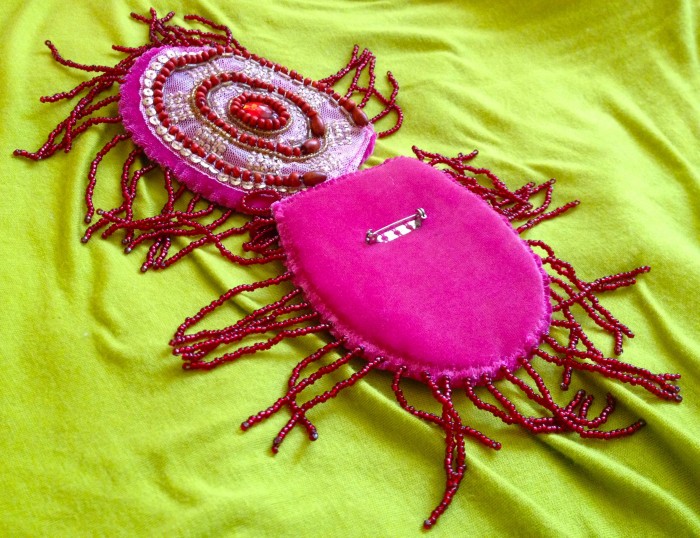 The bar pin keeps them from shifting around and is comfortable to wear, even in thin clothing. The glass bead fringe swings when you dance around.
They're made with Fabric Planet appliqués, heavy-weight interfacing, pink velvet, beaded fringe trim, and lots of hand stitching. And I think they turned out pretty damn cool.
This is the only pair of its kind, so grab it first in my Etsy shop!