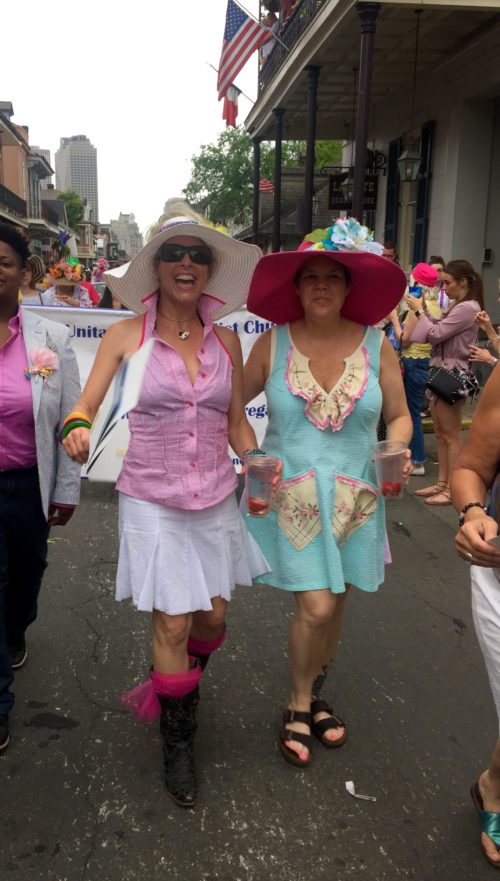 New Orleans is always a stylish party, and of course my clients strut their best for the Gay Easter Parade! Seersucker was the order of the day, and these two ladies stayed cool during our march through the French Quarter.
Deven's dress was copied from a well-worn off the rack garment. I made several fitting corrections in my own pattern, including a swayback adjustment. The tie back was an Easter-inspired addition, and of course I added pockets!
I used the client's vintage embroidered tablecloth for the ruffle and pockets. The crocheted lace edging was removed from the original hem and added to this border. I happened to have the tan seersucker scraps from another project, and I feel like it really ties the concept together. I love this dress!
Doody's blouse was a thrift store recon, which is a fun change of pace for me. I used pintucks to fit the garment precisely and comfortably. But more than that, I love how the seams emphasize not only her figure but also the dimensionality of the crinkled fabric itself.
I know these troublemakers from Krewe du Vieux, so basically Mardi Gras never stops for me! New Orleans is filled with endless opportunities to look good while having fun.
Obviously we had a wonderful afternoon!