I'm knee deep in glitter lycra and stretch velvet working on everyone's very special Burning Man costumes (with a few bike seat orders thrown in–yikes!). I'm not posting much because of this, and do you really want to see every single mask I make? Granted they are all awesome, but I don't want to become repetitive. They're all posted in my Etsy shop anyway.
Luckily someone else has decided to take pictures of what I've been up to. My cirque leggings were used in a fabulous photo shoot!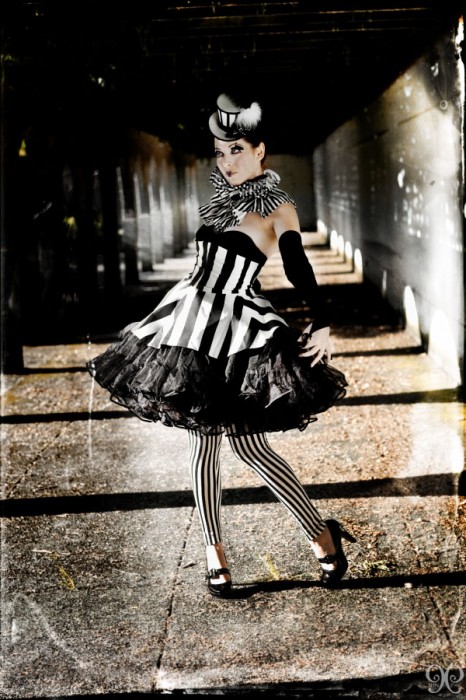 Thanks to La Avery for the awesome photos! Alright, back to sewing. See you all on the playa!