Here's another version of my striped dress, made for my friend Annie. I used a gray and blue striped jersey that we have at Fabric Planet now (brought from the warehouse specifically for this dress!).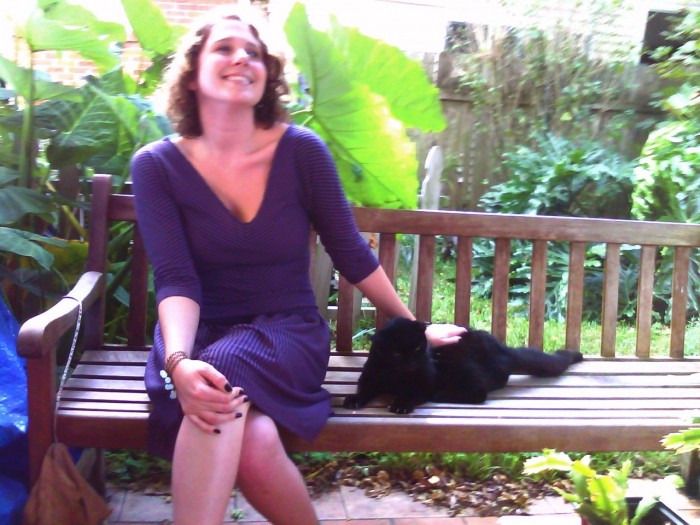 Annie requested that the neckline on her's be a little lower "to shake what is is my mama gave me," and shake it she does.
The shorter sleeves and lower neck give the dress a 50s ballerina feel, which is why the pockets don't quite work on this incarnation of the dress. Annie's dress turned out so well that I was incredibly tempted to make myself another dress with the extra fabric, but I don't want repeats in my wardrobe, and what scandal there would be if we were to show up at a bar in matching dresses!
Actually now that I think about it, it would be fabulous.