I'm back from the playa with a shiny ring on my finger and a new last name!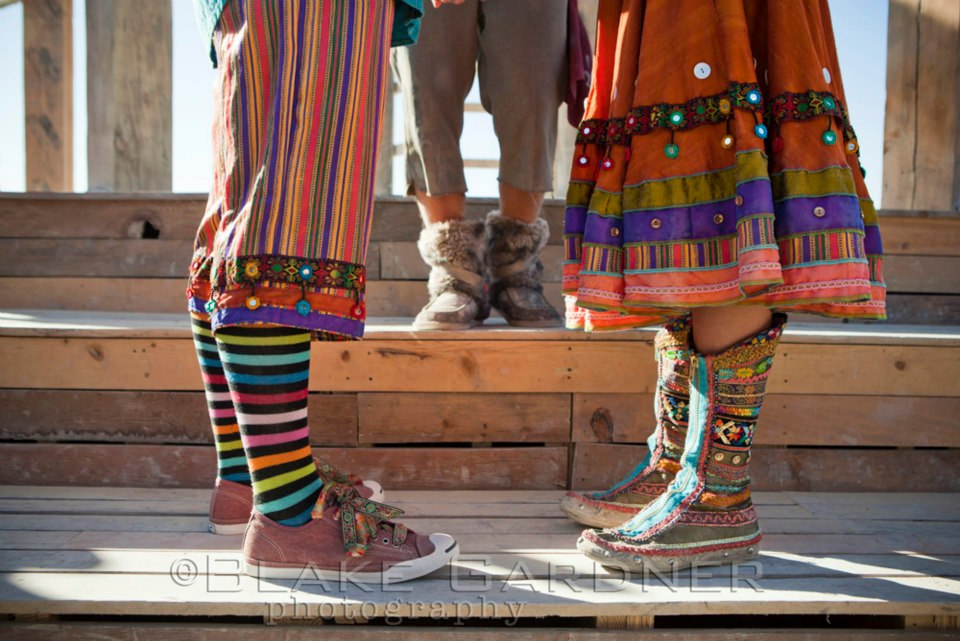 We're accumulating all the wonderful photos and videos from the ceremony, and then I will start posting our fabulous wedding outfits. Couldn't be prouder of them, and the day couldn't have been more perfect. In the meantime, here's another sneak (and continuation of last post's sneak) from the amazing Blake Gardner. Not only did he bring his camera and talent to capture so many magical moments, but he created quite a few of them himself!
It's taking me a little while to integrate back into the world after Burning Man. After months of preparation and two weeks away I'm finally asking myself "what next?" The future begins to exist again once we return from the playa; now I'm ready for autumn and less manic work!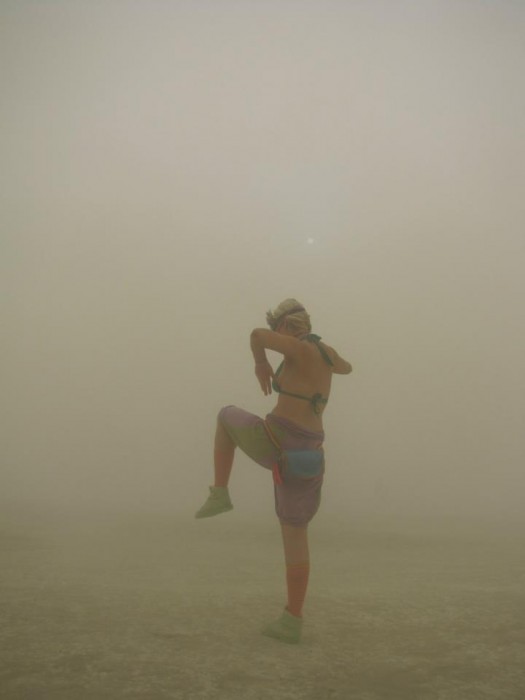 See that tiny dot of sun? I danced my heart out through that entire dust storm to keep the Nukies from despair. Total white out!
I've got lots of great projects on the horizon, and will also be posting costumes and other works from Burning Man.