Finally able to start unclogging the backlog of posts. Mardi Gras costume will be coming soon!
It's a simple dress, which means it's versatile and comfortable and fun to wear.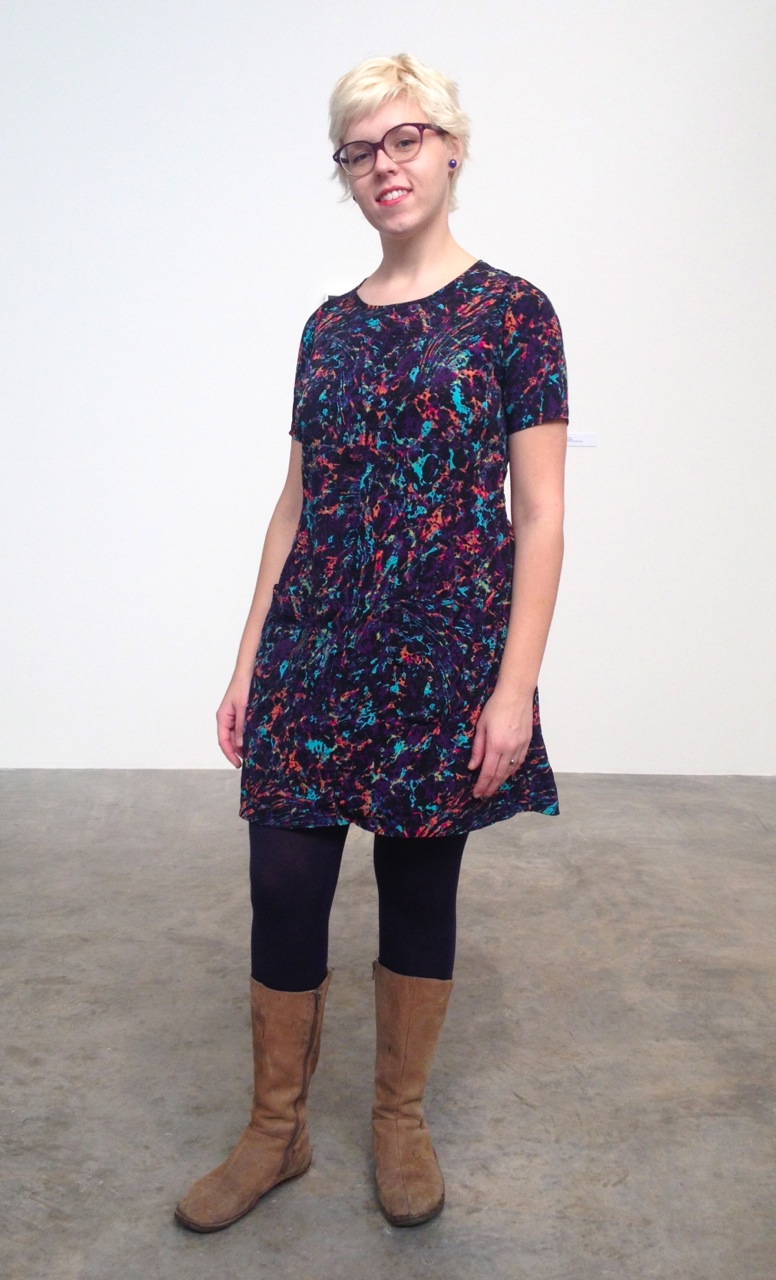 I used a vintage pattern that I borrowed from Caroline; I traced the pattern and forgot to copy the name or number! Luckily I haven't seen her since then, so I actually still have the pattern in a very safe place, so eventually I can find out the relevant information.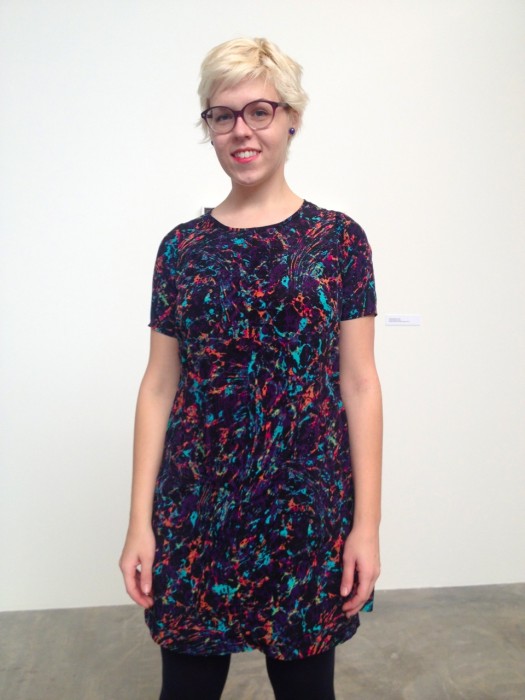 Now I'm wearing it with a silk charmeuse slip, and I stay pretty warm. Without the slip, it's been perfect for warmer days in Los Angeles on the bicycle. The short hem will be fun in the summer!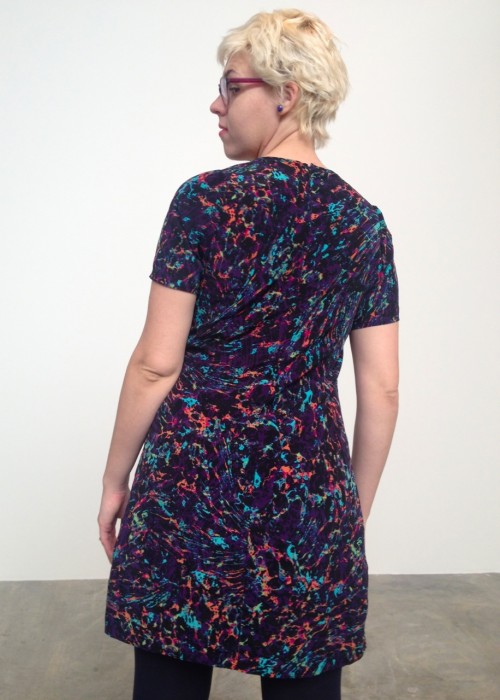 It's made from a silky, slinky rayon. I also used the fabric for a dress shirt for my husband (which I will iron and photograph in New Orleans). The print reminds me of the Matmos from one of my favorite movies, Barbarella: Queen of the Galaxy.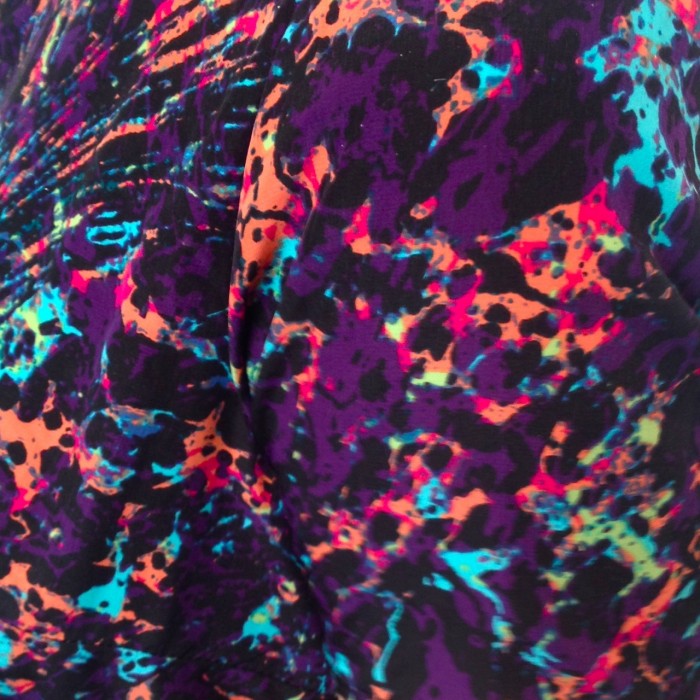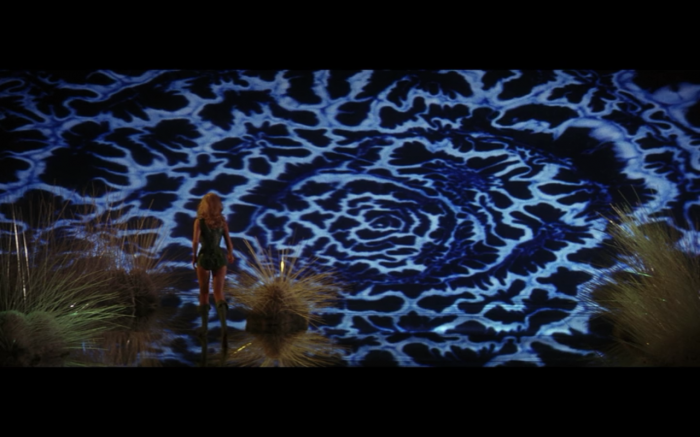 I finished the seams in the serger. There's a black invisible zip, which should be 6″ longer, but I had this size in my stash and I can easily get the dress over my shoulders (but the hips are another story).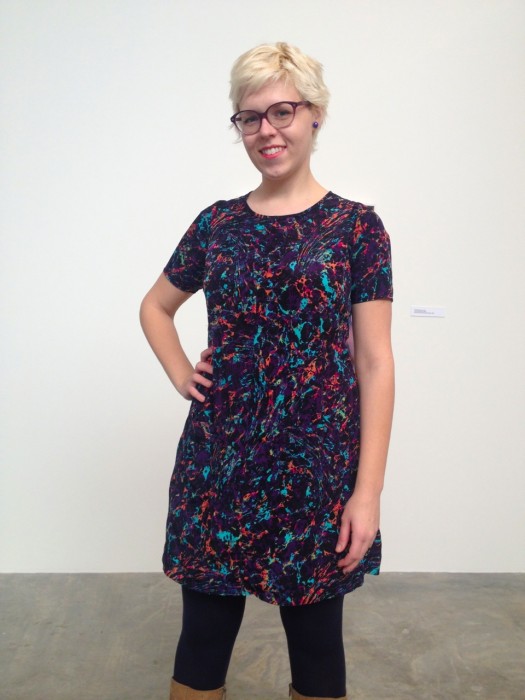 I'm not sure about the neckline. Maybe I want to do something bold, like an appliqué or contrasting collar? Maybe I want it lower? For now, it's bound in matching bias tape. I'd love any suggestions!