I love these gorgeous faux-gauge wooden earrings from Sanskrit Dream, but since the natural wood color was close to my hair, they tended to blend it. So I painted them.
Before: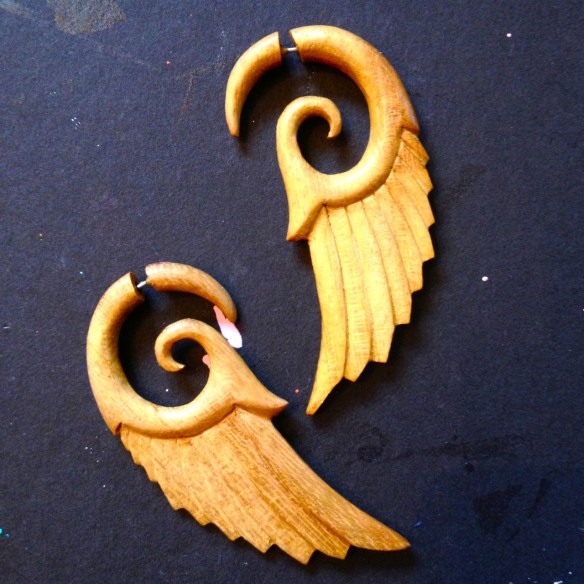 After: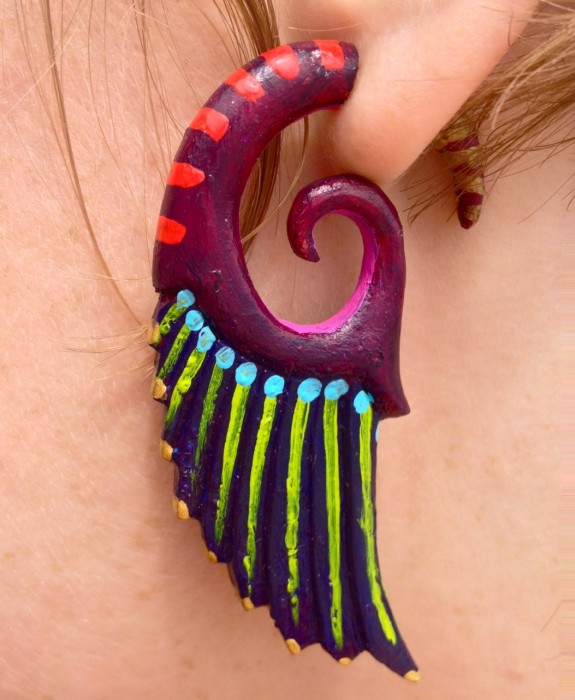 The idea is "psychedelic rainbow peacock" so they fit in real nice with my wardrobe. I like that although they look like wings, they are vegan–no feathers, or bones (which is often used for this style earring). I wear them backwards by the way, inserting the post from behind.
I painted them with acrylics, with no primer or sealant. They really stand out now, and I absolutely love them!