I don't want to drown this blog with pictures of my Burning Man gag masks, but here are some of my favorites.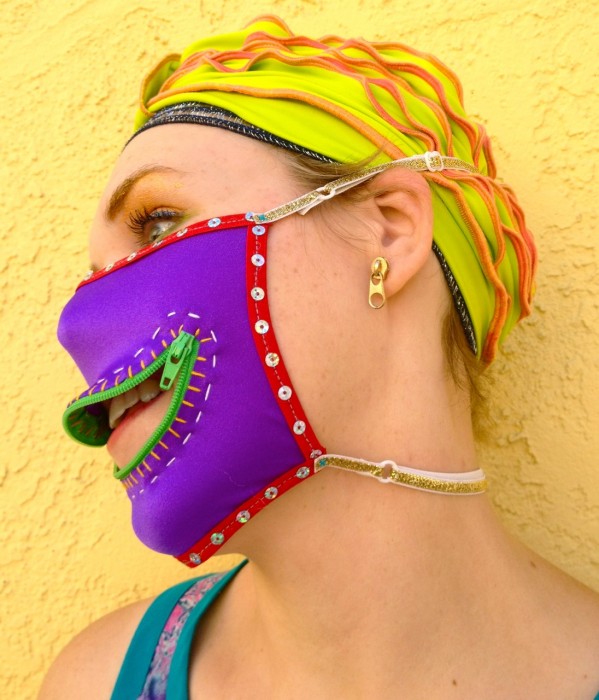 Burning Man is held in a desert, which is prone to dust storms, so proper face covering can greatly improve your comfort (just because you can't see further than 30 feet doesn't mean you don't want to party).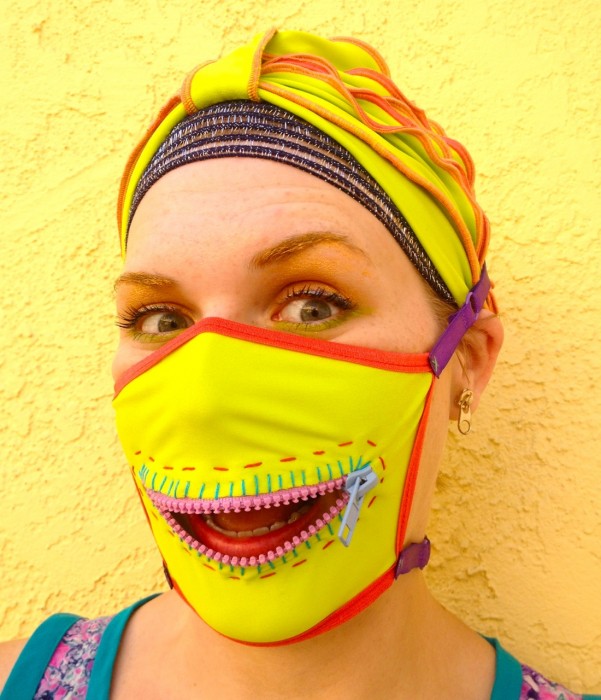 And even when the air is clear, these masks are great for freaking out the other Burners on the dance floor.
I use recycled fabrics for the bases, and pick the elastic, zipper, and threads to suit my mood. The straps are adjustable bra straps, so each mask is pretty comfortable.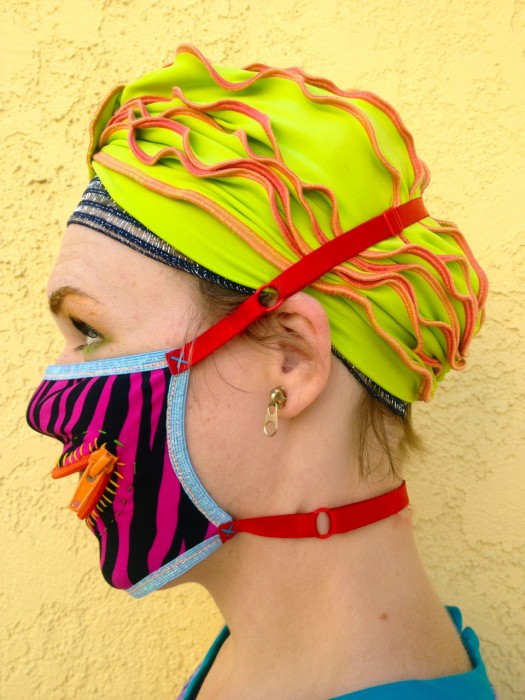 They are all up in my Etsy shop now! [the green one sold out already!]