Today my youngest nephew turns 5! I don't have photos of his birthday gift (it's not 100% finished), but I would like to share what I made for Kaden's birthday in 2011: a robot squid!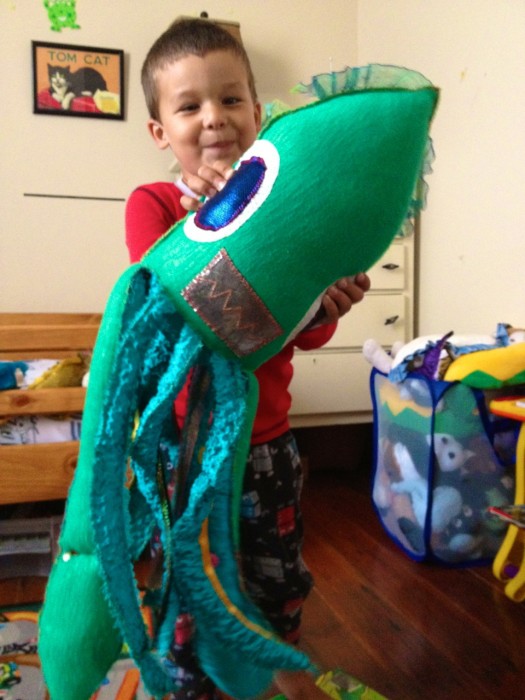 I called him Squidy, but Kaden renamed him Bloppy Bloppy, which is pretty awesome too.
The body is made from a thin green jersey over gold vinyl. Its inner body is a strange ruffled polyester, of which I have been hoarding several yards of for quite some time. The tentacles each have a different ribbon or time, and the arms have button suction cups.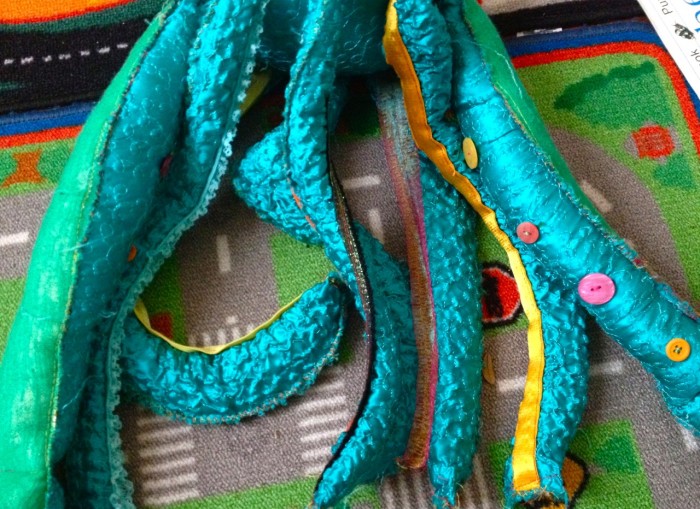 The eyes puff out and the mouth is a silver robot mouth because it just felt like the right thing to do.
Happy birthday Kader-tot!