After making so many cat puppets, I decided to branch out and put together these alien puppets for two of my nephews.
I love this guy's purple chest hair.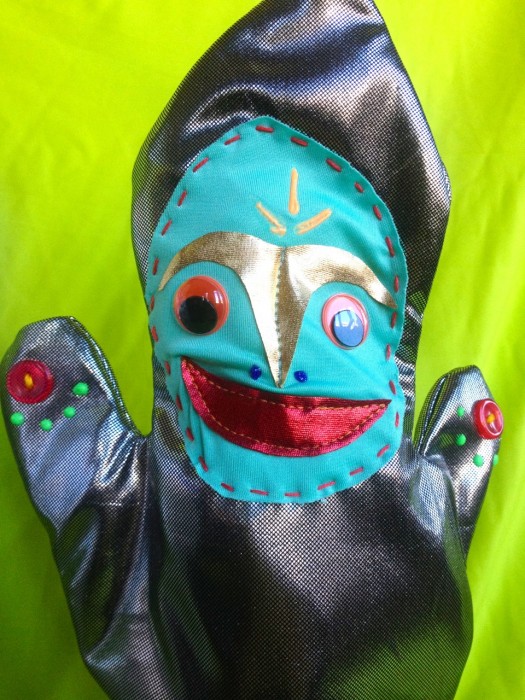 This little one reminds me of south African masks.
My sister said that the boys immediately popped them onto their hands and started playing, so I'll count that as success.